Who doesn't light up when they hear there's going to be ceviche at the BBQ? It's refreshing, tangy, and packed with so much flavor. Some may even say it's the perfect summer appetizer and we couldn't agree more. Now imagine with an Asian zing and hint of spice. Our rendition of shrimp ceviche incorporates our Korean chili sauce - marrying the perfect balance of Asian and Mexican flavors. Curious about how that might taste? Try and find out!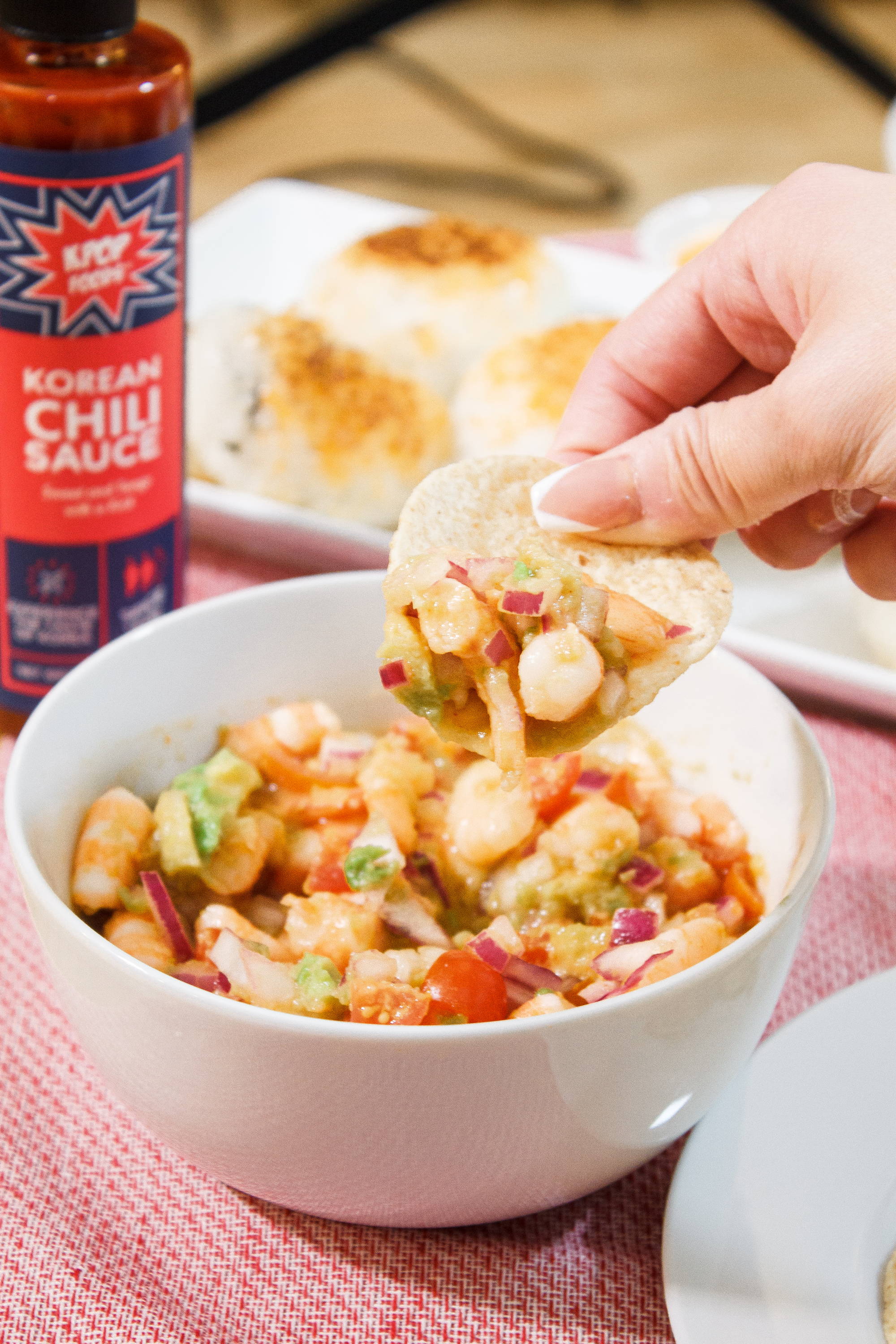 Serves: 2 // Prep Time: 15 minutes // Cook Time: 2 minutes
Ingredients
1/2 pound peeled, deveined, tail off shrimp
1 lemon
2 limes
1 medium tomato or 1 cup tomato of your choice
1/4 red onion
Salt
1/2 avocado
Tortilla chips
1 tbs

Korean Chili Sauce

 
Directions
Chop shrimp into 1/2 inch pieces and transfer to bowl.
Add fresh squeezed lemon and lime juice, tomatoes, red onion, salt, Korean Chili Sauce, mix thoroughly .
Let sit and refrigerated for at least an hour.
When ready to serve, dice up avocado.
Add to ceviche and gently toss.
Serve with tortilla chips and enjoy!
Make sure you bookmark this recipe, it'll come in handy not just during summer but all year-round. Ceviche is favorite nobody can have too much of! 😋🦐