If you're not familiar with spring rolls, think eggrolls but not fried and without all the heaviness. These shrimp spring rolls are light, refreshing, and super easy to make! They're the perfect summer appetizer. This recipe calls for noodles, shrimp, and cucumber in the filling, but you can adjust it to be whatever you want to make it perfect for you. Popularly added are lettuce, carrots, and purple cabbage. Though its simple and clean, its not lacking in flavor. Dip them in the classic peanut butter sauce and its absolutely delicious! We've prepared a spicy version to give it a little kick. 😉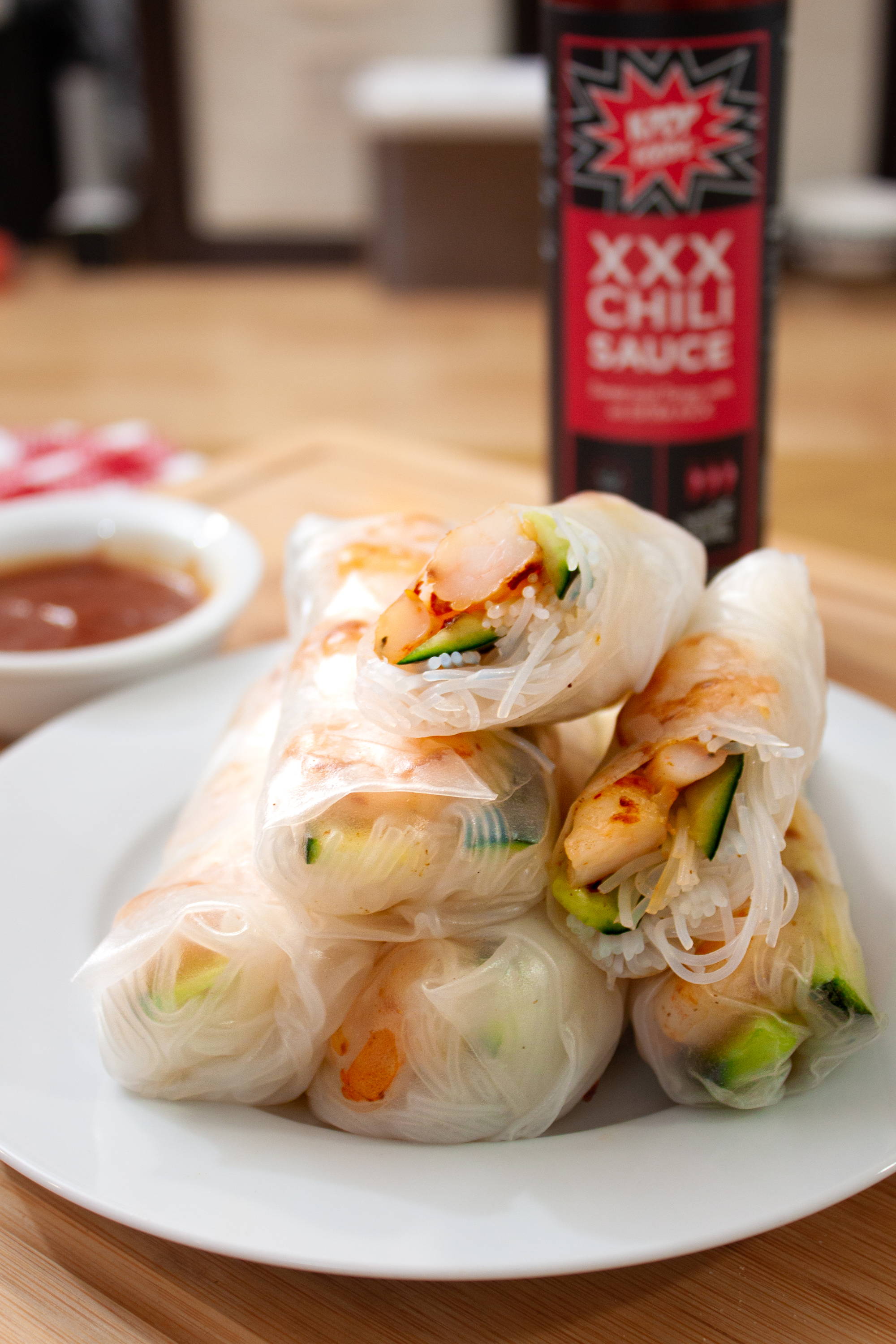 Serves:2 // Prep Time:40 minutes // Cook Time:5 minutes
Ingredients 
half pack of rice noodles
1 lb of peeled shrimp
1 tbsp creamy peanut butter
1 tsp red pepper flakes
2 tbsp hoisin sauce
1/2 cup water
1 tsp

XXX Chili Sauce

1/2 tsp sugar
half cucumber, cut into wedges
rice paper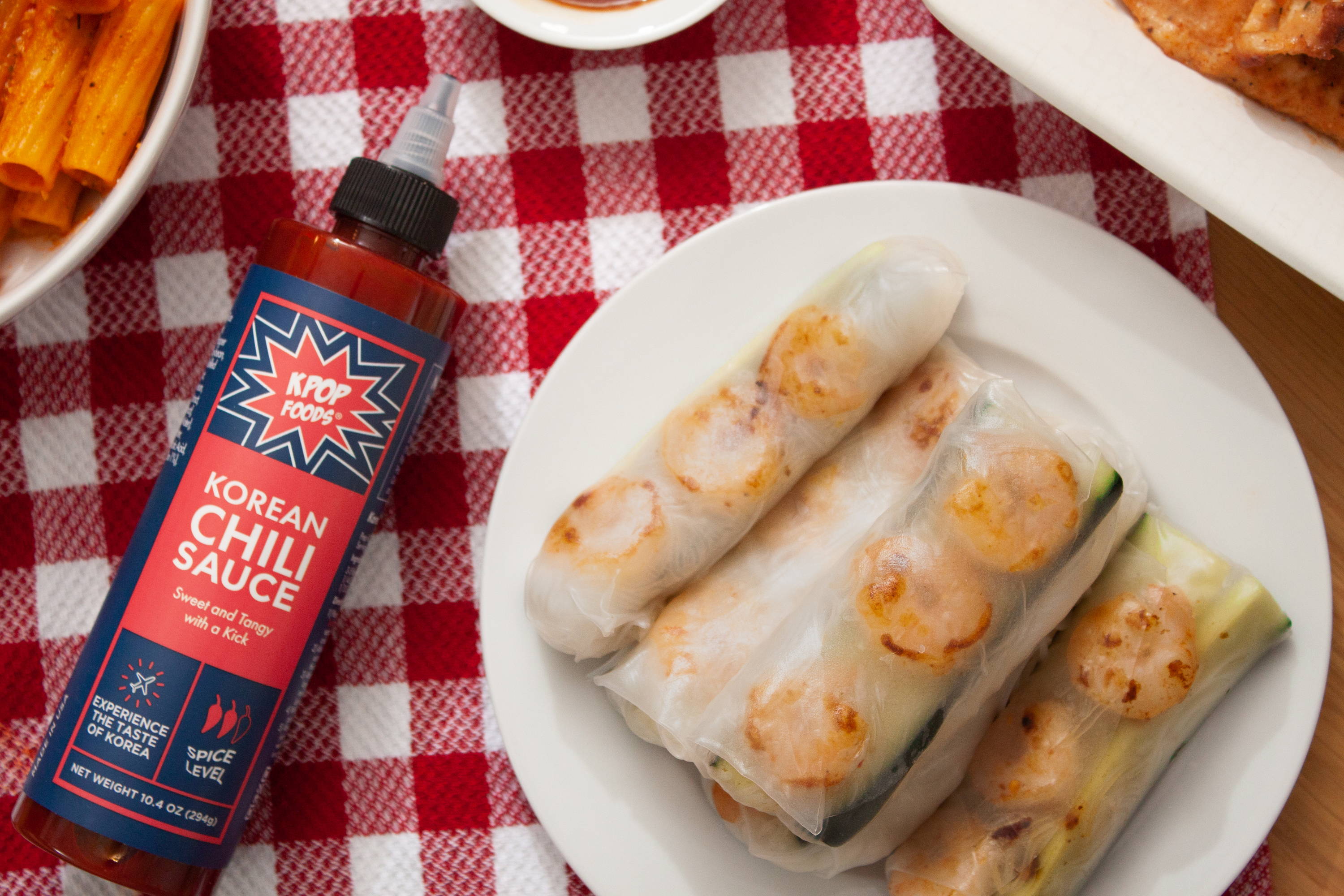 Directions
Boil rice noodles in a pot and cook for about 3 minutes. Then drain in colander and rinse with cold water. Set aside.
In a small pan, cook shrimp for about 2-3 minutes. Set aside.
In a bowl, combine peanut butter, red pepper flakes, hoisin sauce, water,

XXX Chili sauce

, and sugar. Set aside.
On a plate, wet one rice paper with warm water and let sit for 30 seconds. In the middle of rice paper, place shrimp, cucumber, and rice noodles.
Fold sides of rice paper and fold up from the bottom until you have a spring roll! Repeat step 4 and 5 until you run out of shrimp.
Plate and dip in spicy peanut sauce!
Make sure you don't skip out on the sauce because it sends these spring rolls to the next level. They're so good you might find yourself going for one after another and we totally dont blame you.