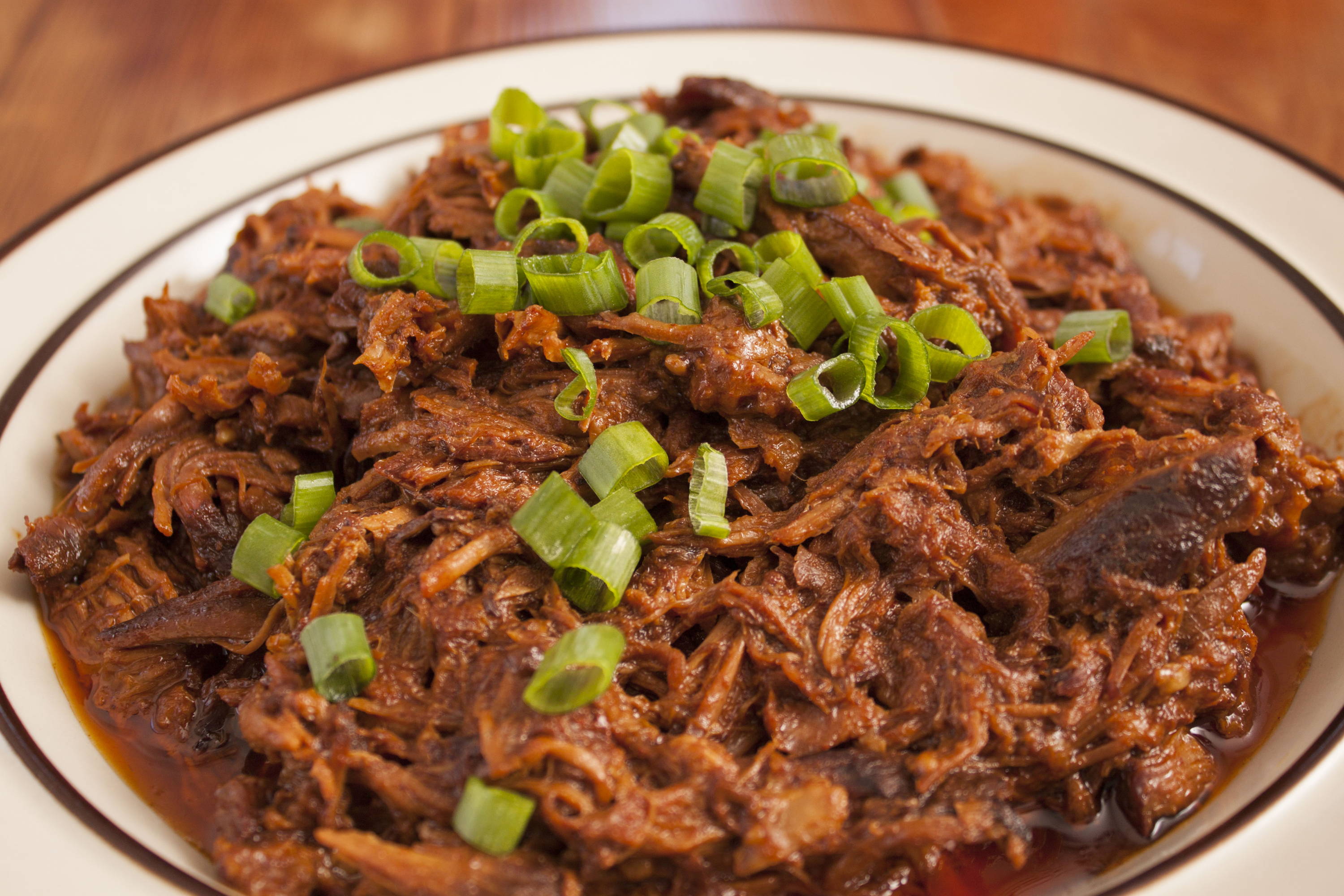 Prep time: 5 minutes
Cook time: 25 minutes
Servings: 3-4
Ingredients
3-5 lbs pork shoulder (preferably with bone in to get some extra flavor)

1/3 C of KPOP Sauce or KPOP XXX Sauce for an extra kick!

1/4 C of soy sauce

1/4 C of honey

1/2 C of beef broth
Directions
Place the pork should into the crock pot. Whisk the KPOP Sauce, soy sauce, honey, and beef broth in a separate bowl and then pour over the pork shoulder in the crock pot. Set the crock pot to low heat and let sit for 5 hours.  

After 5 hours, flip the pork shoulder in the crock pot over so the part that was poking out on the top is now on the bottom. Then let sit in the crock pot on low for another 5 hours.

After the second five hours, remove the pork shoulder and place into a large bowl. Transfer the juice in the crock pot to a medium sized pot and bring it to a boil on high heat. Let the juice to reduce by boiling for 15 to 20 minutes.  

While the juice is reducing, using two forks, begin to the pull the pork apart. The pork will be incredibly tender and almost fall apart.

After you've pulled apart the pork, pour on the reduced juice and gently toss until the shredded pork is well coated. From there, feel free to serve in a sandwich, taco, or simply with chips. The pork will be super tender and really flavorful! Enjoy and don't forget to share the recipe with your family and friends!
*Recipe adapted from Kristen Steven's Crock Pot Korean Gochujang Pork