A popular street food in Korea, Sotteok Sotteok consists of sausages and ricecakes on a skewer! A delicious and easy snack, yet filled with so much flavor from sweet, spicy, to tangy. If you haven't had it before, today is the day to try it. Its light and sticky from the sweet glaze with a nice crispy outer layer from being grilled, but once you bite into it you get the soft and chewy inside of the rice cakes. 😋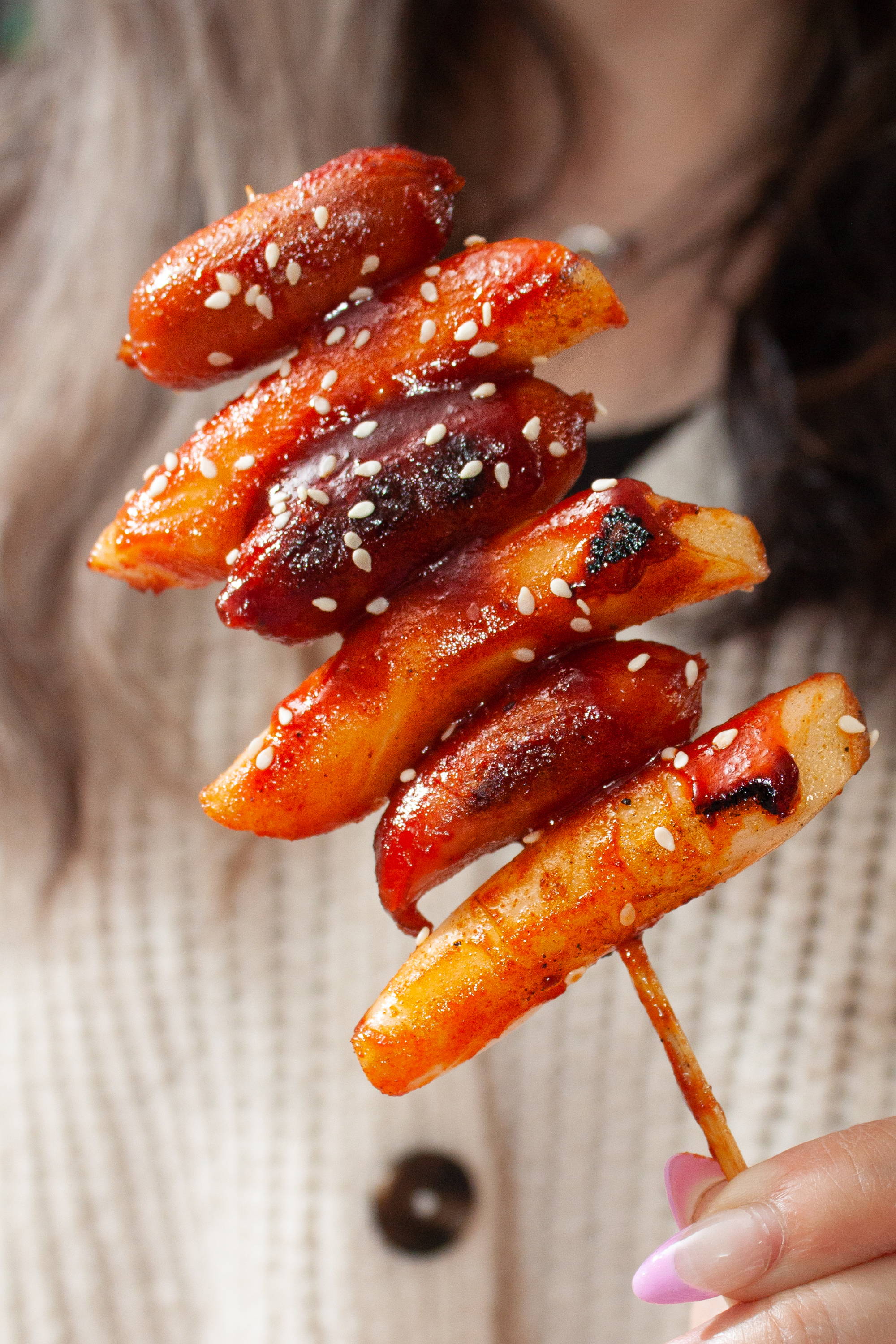 Serves:3 // Prep Time:10 minutes // Cook Time:10 minutes
Ingredients 
12 pieces rice cakes
12 mini sausages
2 tbsp Korean Chili Sauce
1 tbsp honey
2 tbsp ketchup
1 tbsp canola oil
Sesame seeds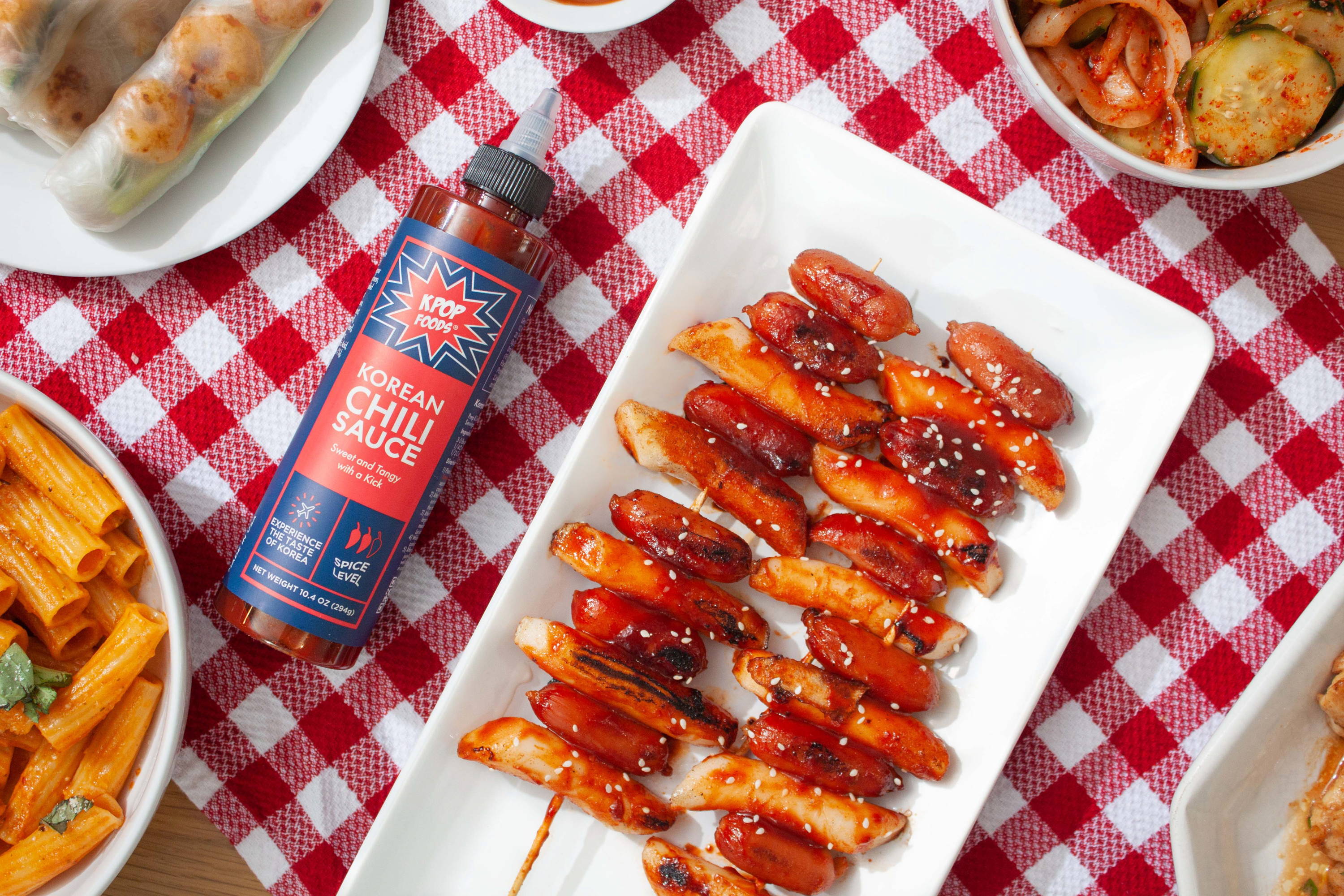 Directions
In a small bowl, mix Korean Chili Sauce, honey, and ketchup. Set aside.
Soak rice cakes and sausages in hot water for 10 minutes. Drain water when soft.
Stick 3 rice cakes and 3 sausages on each skewer, alternating between both. Repeat until you run out of both.
Heat oil in pan and fry skewered rice cakes and sausages until golden on each side.
Brush sauce mixture over skewers.
Plate and sprinkle sesame seeds over skewers!
So tasty and easy - give these to the kiddos as a snack and they'll be completely obsessed!