This classic Halloween recipe now has an extra kick thanks to KPOP XXX Sauce.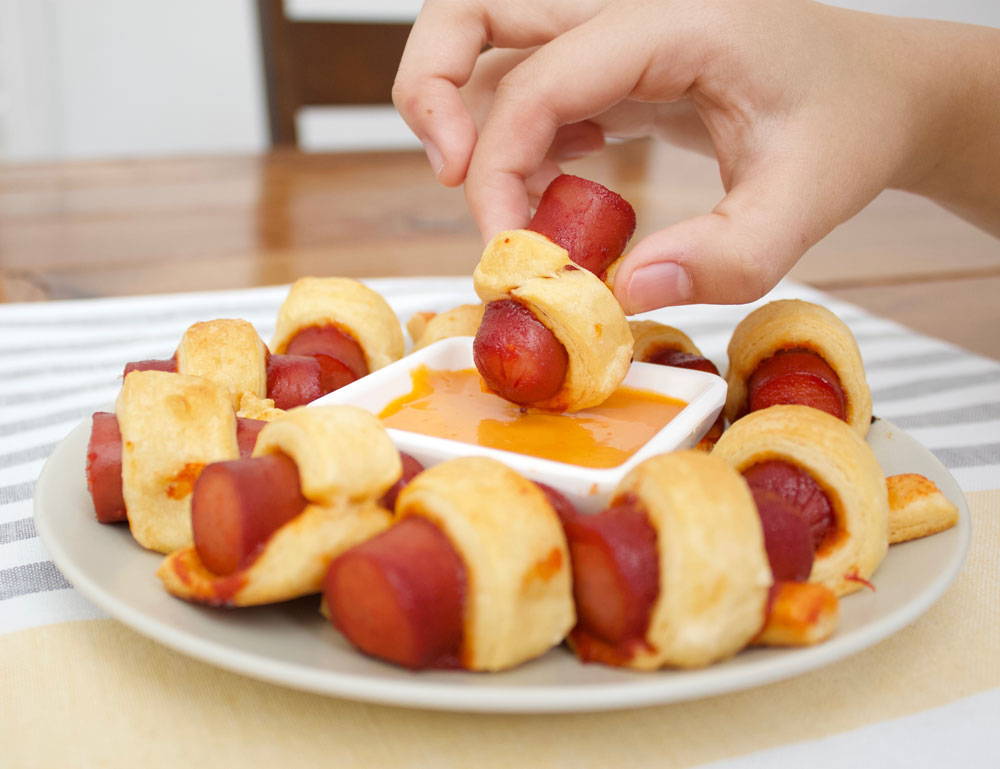 Serves: 5-6 / Prep Time: 5-10 min / Cook Time: 15 min
Ingredients 
1 pack of hot dogs

1 container of crescent roll dough, refrigerated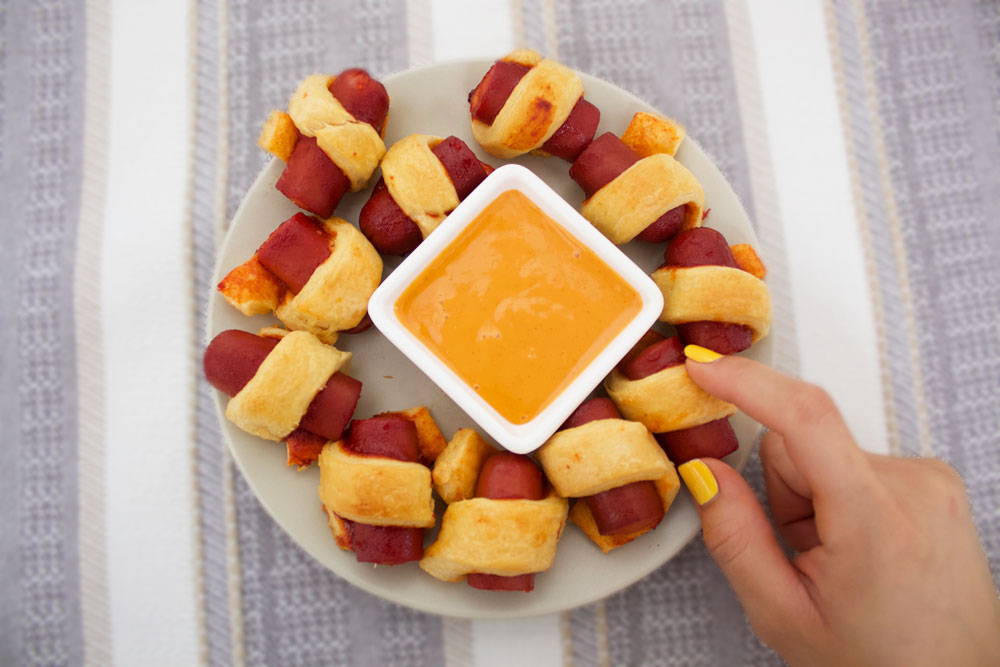 Directions
Preheat oven to 375F.

Cut hot dogs into 3 pieces.

Brush sauce over uncooked hot dogs.

Wrap hot dogs in crescent dough.

Place hot dogs on metal baking tray.

Bake for 15 minutes or according to directions for dough.

Let cool for 15 minutes, then watch these spooky weenies vanish into thin air!

(Optional) Use KPOP Kimchi Mayo as a tangy dipping sauce.