Chow mein or chow fun is a dish made up of rice noodles. This type of noodle is great at soaking up sauces so you know it'll be flavorful! The best part is that you can add anything you like! We love shrimp and garlic in this topped with our Honey Glaze Sauce. Sweet, savory, spicy, and best of all - shrimp! Everything you could wish for in a bowl of noodles.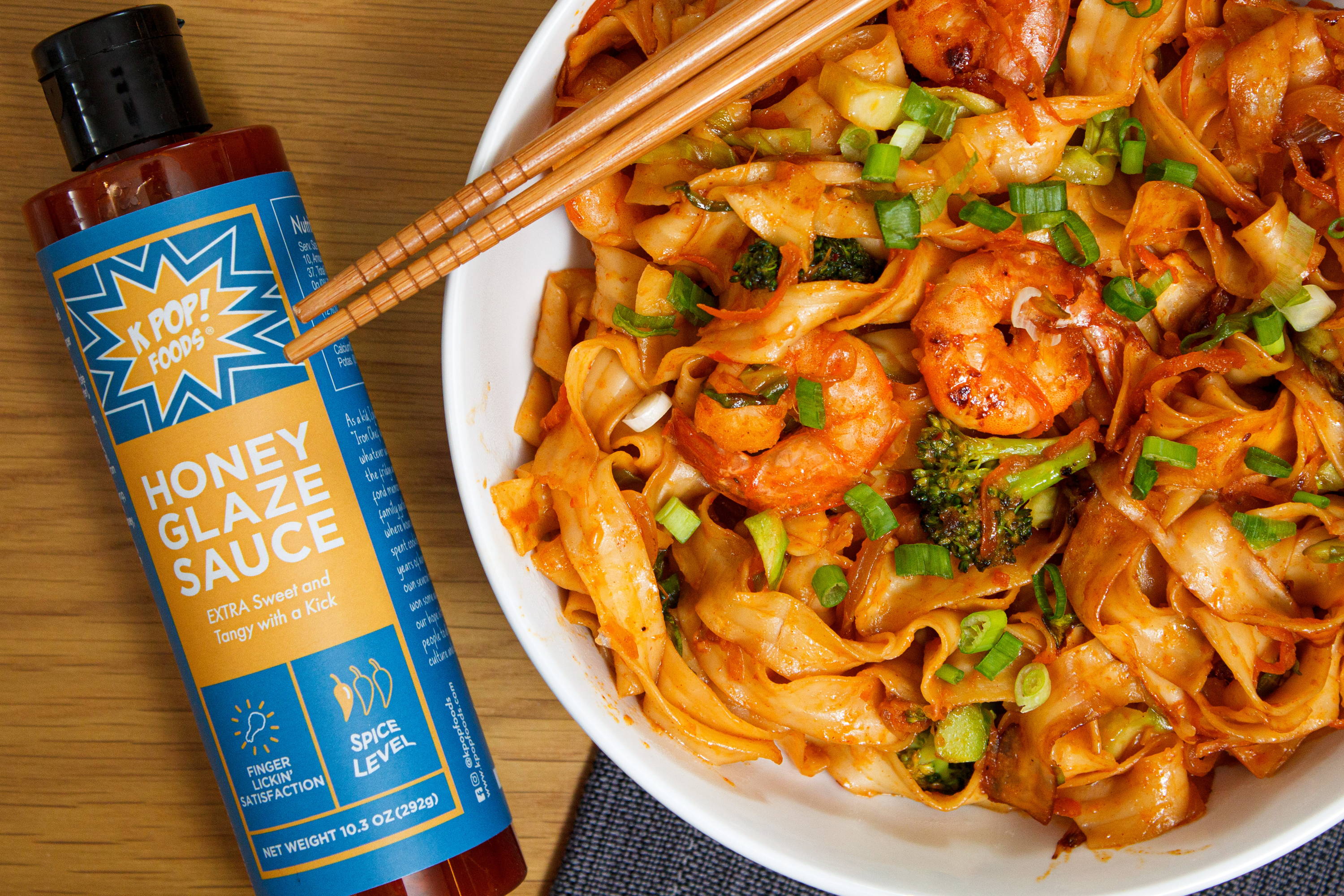 Serves: 2 // Prep Time: 30 min. // Cook Time: 10 min.
Ingredients 
1 tablespoon ginger, minced
2 tablespoons garlic, minced
1/8 cup soy sauce
½ cup KPOP Honey Glaze
3 tbsp. KPOP Sauce or KPOP XXX
1/2 lb jumbo shrimp, peeled and deveined
3 tablespoons cooking oil, divided
1 package chow mein noodle
1/2 cup white onion, sliced
1/2 cup broccoli floret
1/4 cup carrot, julienned
1/4 cup cabbage
salt & pepper, to taste
scallion, for garnish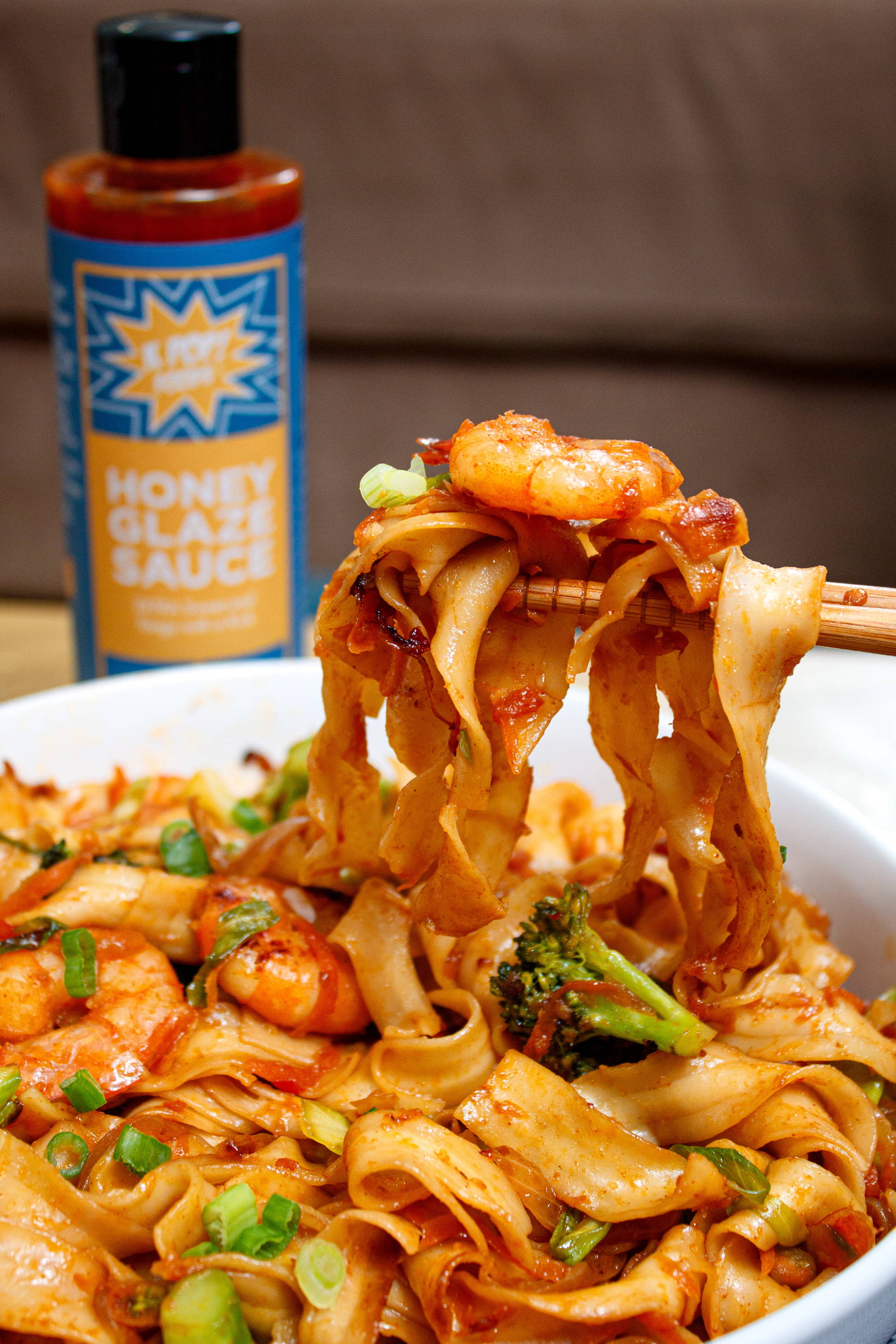 Directions
Marinate shrimp in KPOP Honey Glaze for 30 min. - 1hr. Save 2 tbsp. of Honey Glaze.
Cook the broccoli, onion, carrots, and cabbage with minced garlic, ginger, and soy sauce. Set aside.
Cook the marinated shrimp with minced garlic until done. Set aside.
Add cooked noodles, vegetables, and shrimp to skillet. Add KPOP XXX, Honey Glaze, and remaining soy sauce. Cook until mixed well.
Garnish with green onions and top with your favorite KPOP sauce!