PSA: If you're not already addicted to garlic lemon chicken, you will be now. 😉 This recipe is our go-to because it just never misses. The chicken is tender and covered in a velvety smooth sauce packed with flavor. Pairs amazing over rice or save some of the saucy goodness and mix it into pasta. Make sure you also set some sauce aside for later - it's amazing to dip toast in for a snack! Trust us, you'll thank us later. This really is a dish that just keeps on giving. 🤩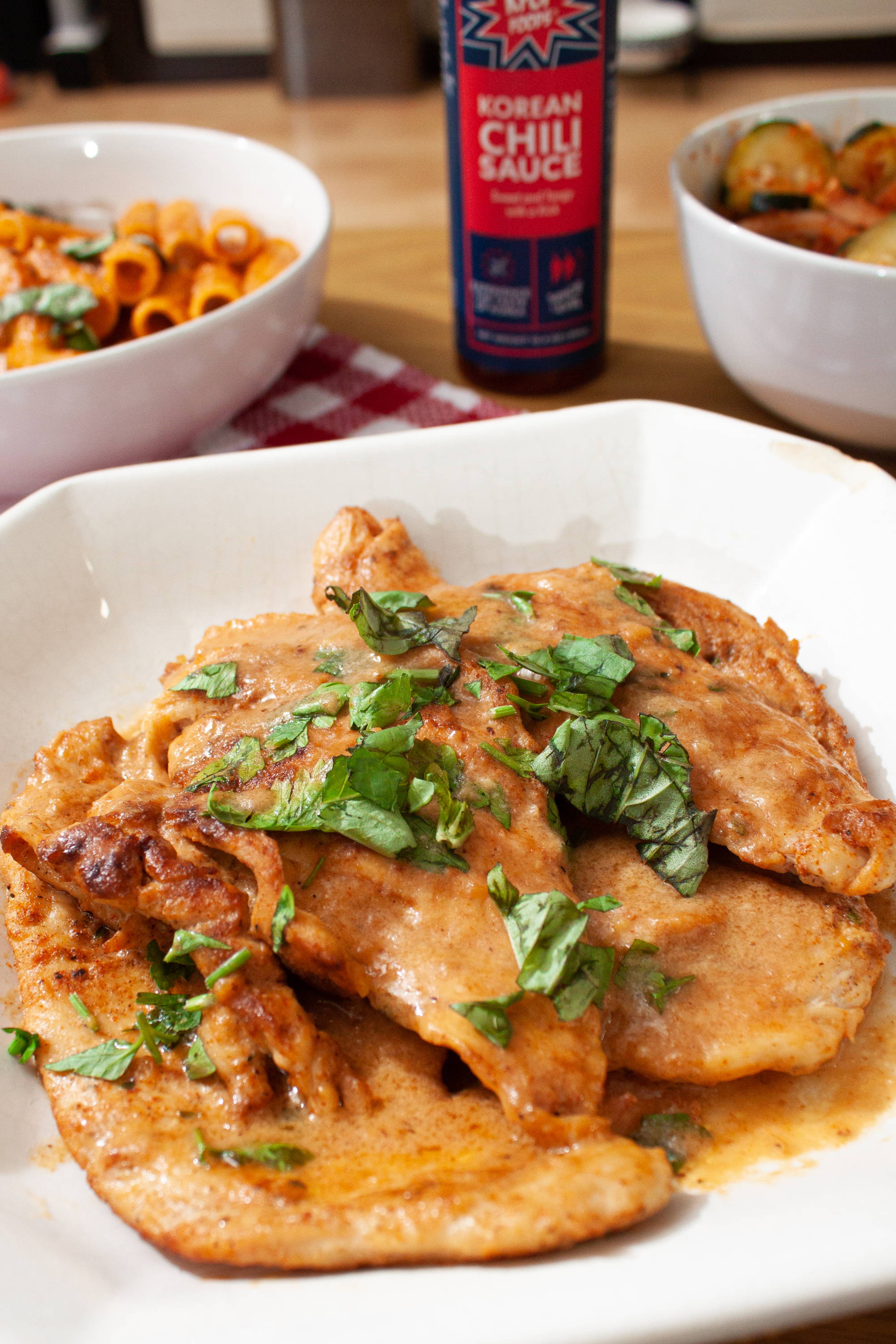 Serves:4 // Prep Time:5 minutes // Cook Time:25 minutes
Ingredients 
4 boneless chicken breasts
1 tsp Kosher salt
1/2 tsp black pepper
1/2 tsp paprika
1/2 tsp cayenne pepper
1/2 tsp onion powder
1 tsp minced garlic
1/2 tsp chopped thyme
1 tbsp olive oil
4 tbsp butter
3 tbsp lemon juice
1/2 tsp of lemon zest
1/2 cup chicken broth
1/2 cup milk
1 tbsp flour
1 tbsp

XXX Chili Sauce

chopped parsley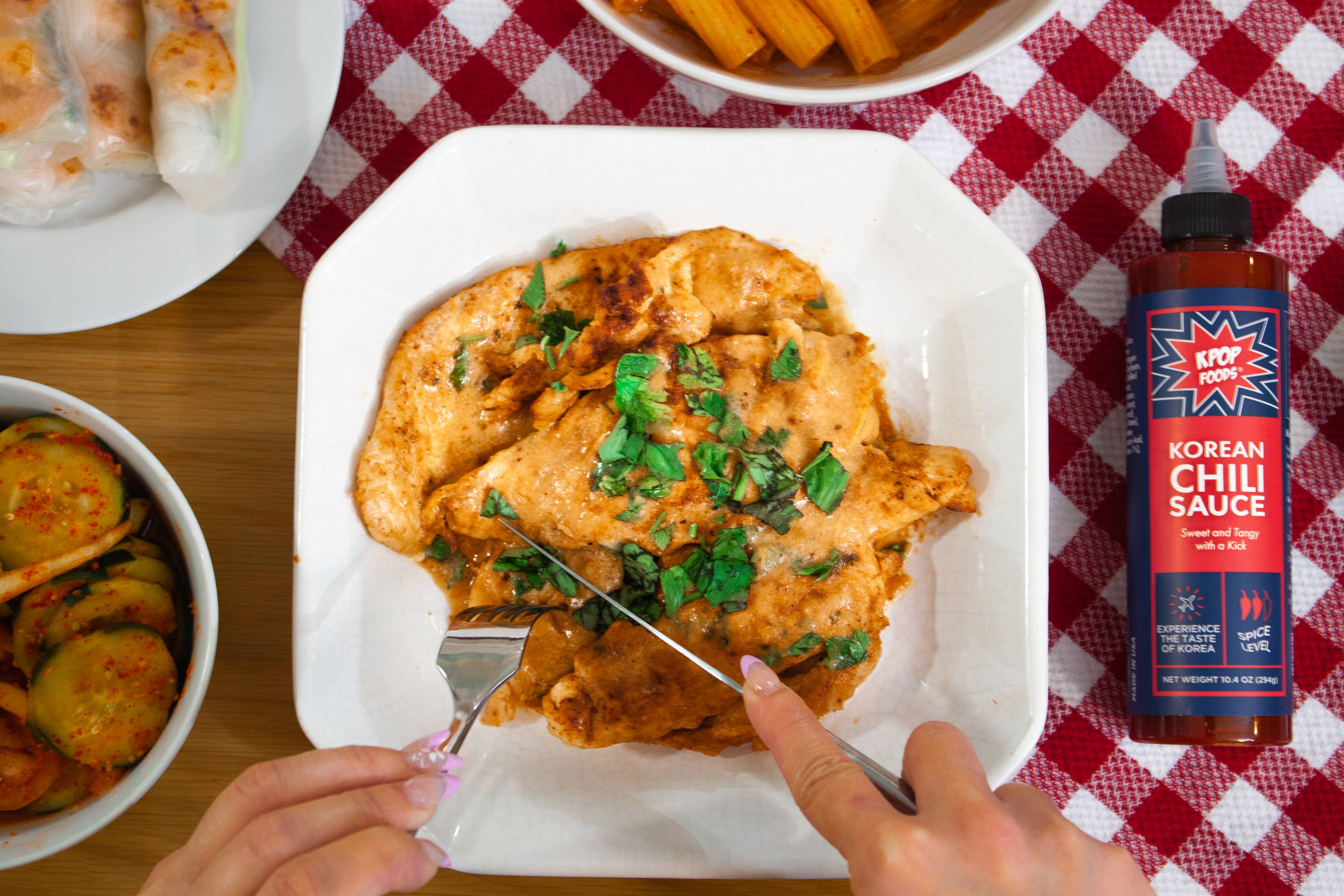 Directions
In a bowl, combine salt, black pepper, paprika, cayenne pepper, onion powder, and minced garlic. Then rub mixture on both sides of chicken breasts.
Sprinkle thyme over both sides.
Heat olive oil in a medium skillet over medium-high heat. Cook chicken breasts for 5 minutes each side, then remove chicken and keep warm.
Using the same skillet, reduce heat to medium. Add butter and let melt. Then add garlic and cook for one minute.
Add chicken broth, lemon juice, lemon zest, flour, milk, and

XXX Chili Sauce

. Mix and bring to a simmer and let cook until sauce thickens.
Return cooked chicken breasts to skillet and spoon sauce over.
Plate chicken with sauce and top off with parsley as garnish!
So good you won't want to wait to try! Make this for dinner tonight and we promise you won't regret it. 🧑‍🍳