Restaurant quality pasta right at home, this spicy pesto vodka pasta is chefs kiss! Its creamy, rich, spicy, and oh so good. 🤤 Not to mention, this is a one pot dish for your ultimate convenience. Theres nothing worst than a pile of dishes to do after cooking and we're happy to say you don't have to worry about that with this recipe. If you're looking to kick things up a notch, add your favorite protein to make this dish even better. We have to say, it still stands alone amazingly!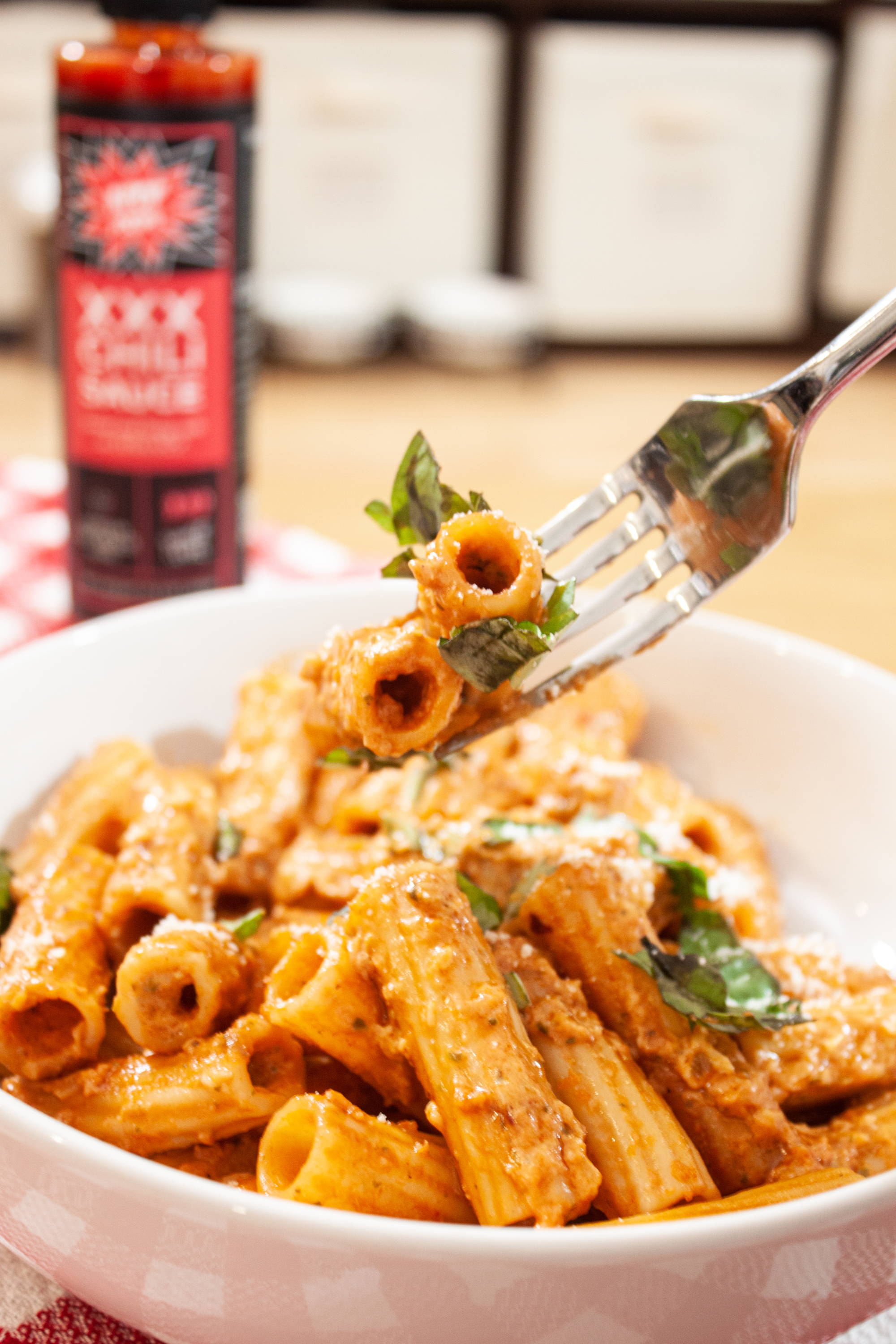 Serves:3 // Prep Time:10 minutes // Cook Time:20 minutes
Ingredients 
1/2 pack any pasta of your choice
2 tbsp olive oil
1/2 shallot, finely chopped
2 cloves garlic, finely chopped
1/2 tsp dried oregano
1 tsp red pepper flakes
1/2 cup tomato paste
1/4 cup vodka
1/4 cup basil pesto
1 tsp Kosher salt
1 tsp black pepper
1 cup heavy cream
1 tbsp

XXX Chili Sauce

3 tbsp butter
1/2 cup of pasta water
1/3 cup grated parmesan cheese
1/4 cup basil roughly chopped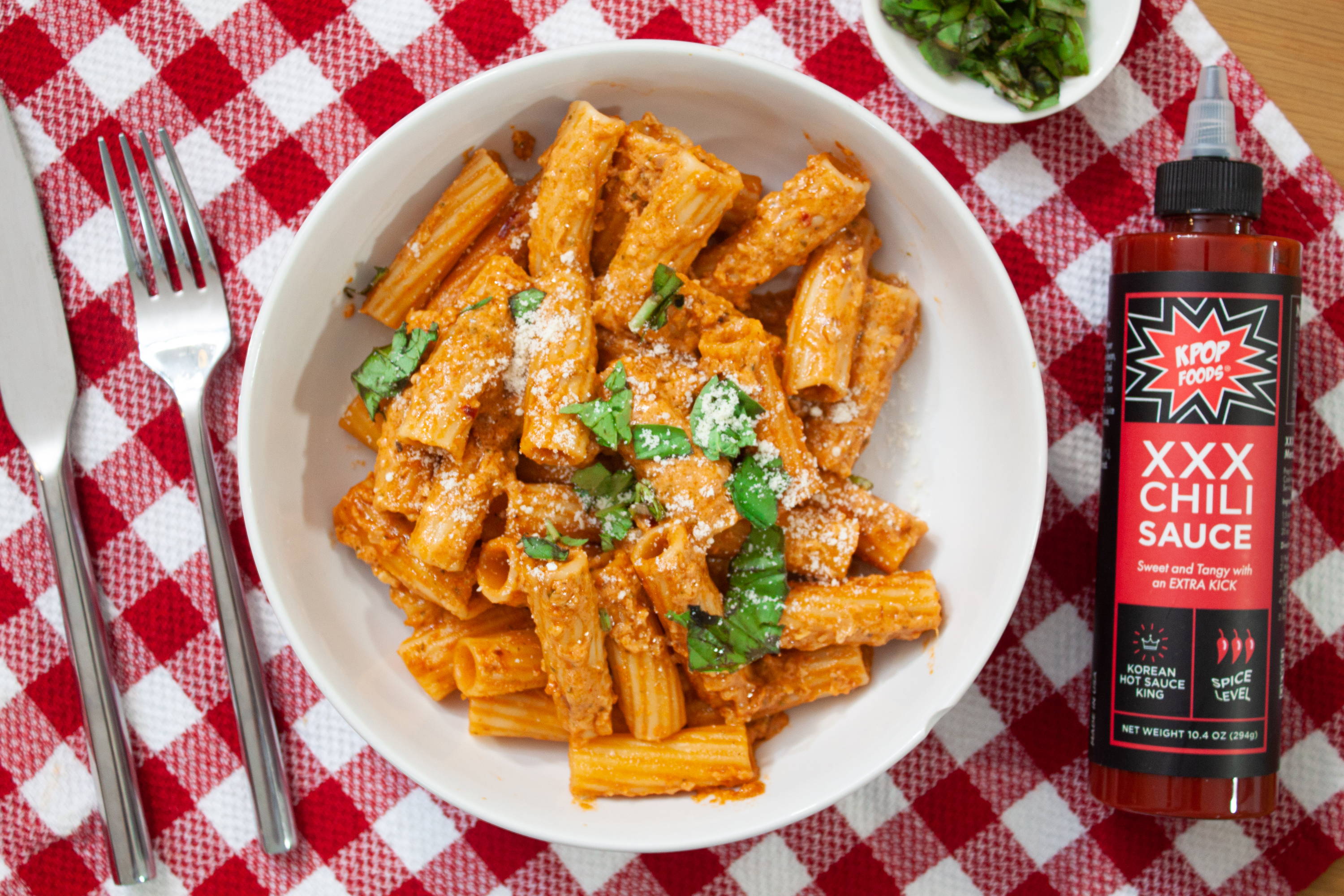 Directions
Heat olive oil in a medium skillet over medium-low heat. When oil is hot, add shallot, garlic, and oregano and cook for about 5 minutes until carmelized.
Reduce to low heat, add tomato paste and red pepper flakes, cook for 5 minutes until thickened. Then stir in vodka and cook for another 2 minutes.
Add basil pesto, heavy cream, salt, black pepper, and

XXX Chili Sauce

. Mix and then keep warm over low heat.
Boil salted water in a pot, add pasta and cook according to package. Before draining, remove 1 cup pasta water and set to side. Drain.
Add pasta, 1 cup pasta water, and butter to vodka sauce. Stir until butter has melted and sauce coats pasta evenly.
Plate pasta and top off with parmesan and basil!
It really is that easy! Serve this up at any dinner and it'll be an absolute hite. Try it out and let us know what you think. ☺️