Nothing screams Hawaiian summer vibes like a refreshing bowl of delicious poke! Not only is it healthy, it's as customizable as you want it to be. Make it YOU in a bowl. 😉 Add as many or as little toppings as you like - ranging from cucumbers, avocados, crab salad, fish roe, edmame, or anything your heart desires. This is the dish to make as the hot weather approaches! Over a bed of warm rice, the cold fresh fish and vegetables add a refreshing and flavorful touch.
Serves:1 // Prep Time:10 minutes // Cook Time:5 minutes
Ingredients 
1/2 pound sushi grade salmon, cut into cubes
1 tbsp soy sauce
1 tsp sesame oil
1/2 avocado, sliced
1/2 cucumber, sliced
2 scallions, sliced

1 cup white rice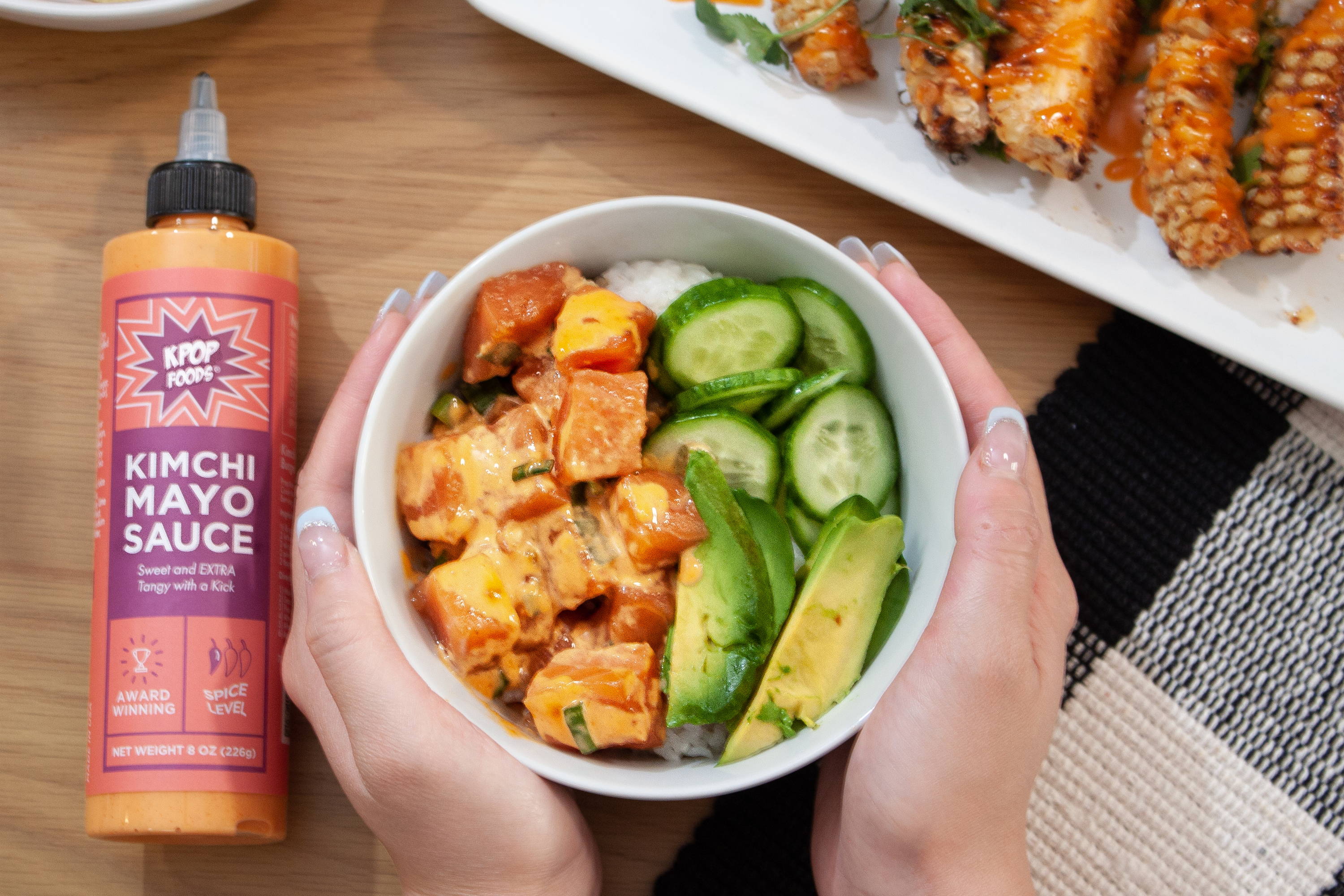 Directions
Cut salmon into cubes, then slice avocado, cucumbers, and scallions into thin slices.
In a small bowl, combine the salmon, soy sauce, sesame oil, and scallions (use half). Gently mix and set aside.
In a another bowl, layer rice on the bottom and top with as much salmon, avocado, cucumber and scallions as you desire.
Drizzle Kimchi Mayo Sauce over bowl and enjoy!
There's no question that this is a must-try for summer. What are you adding to your bowl? 😋