Risotto is the kind of comfort food that hits the spot every time. 😋 It's creamy, warm, and fluffy when done right. Lucky for you, we have a foolproof risotto recipe that is packed with flavor and delicious juicy shrimp that'll make every bite, *chefs kiss*. You won't even be able to tell that it's homemade and not straight from a restaurant.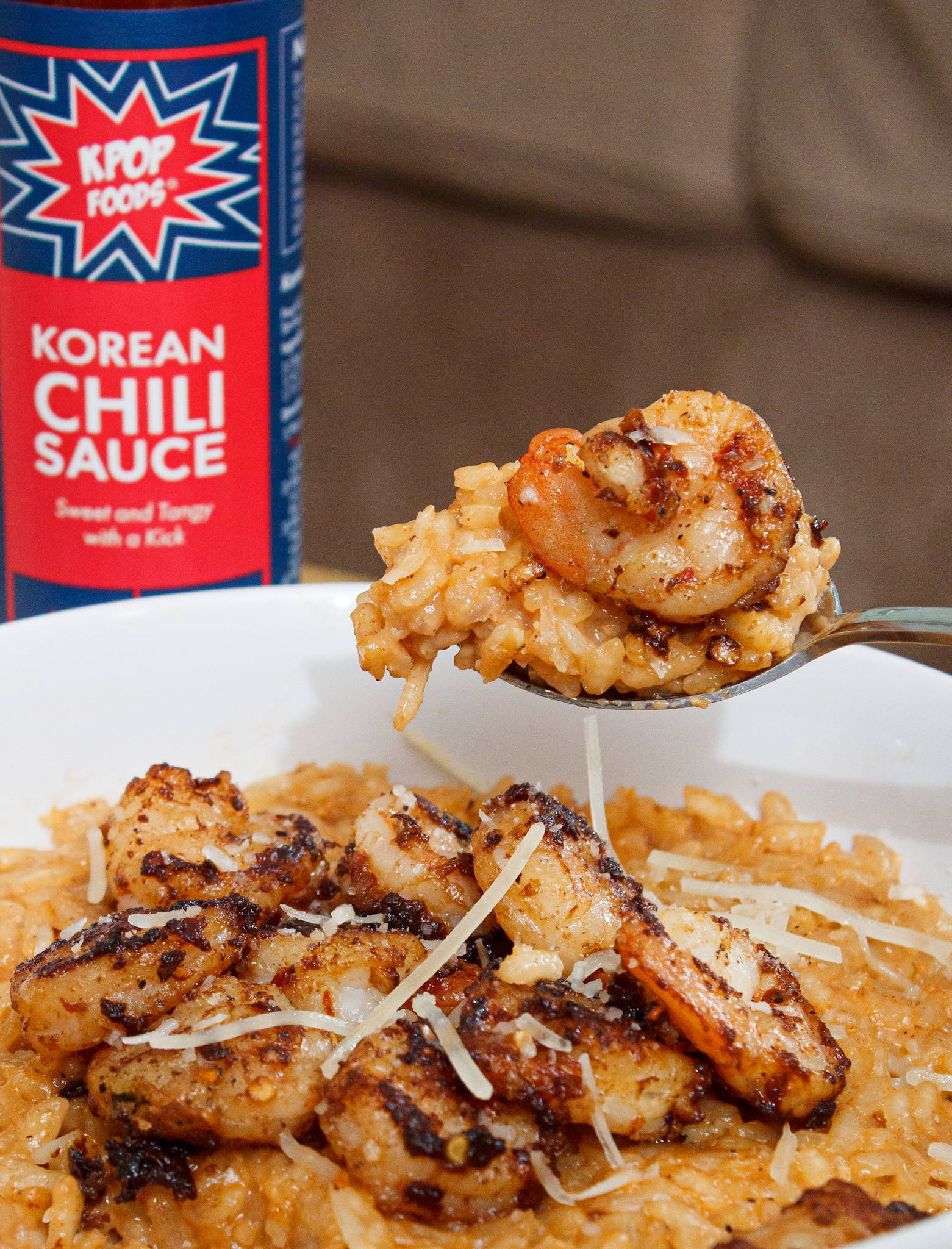 Serves:2 // Prep Time:10 minutes // Cook Time:30 minutes
Ingredients 
12

 

medium-sized shrimp

 

cleaned, deveined, and tails removed

1/4

 

cup

 

olive oil

 

divided

1

 

tsp.

 

crushed red pepper

Salt and pepper

 

to taste




2

 

cups

 

low-sodium chicken broth

1/2

 

white or yellow onion

 

finely diced

2

 

small cloves

 

garlic

 

minced

1/2

cup

 

arborio rice

2 tablespoons Korean Chili Sauce

1/3

 

cup

 

white wine




1/3

 

cup

 

parmesan

2

 

Tbsp.

 

half and half

finely chopped parsley

 

for garnish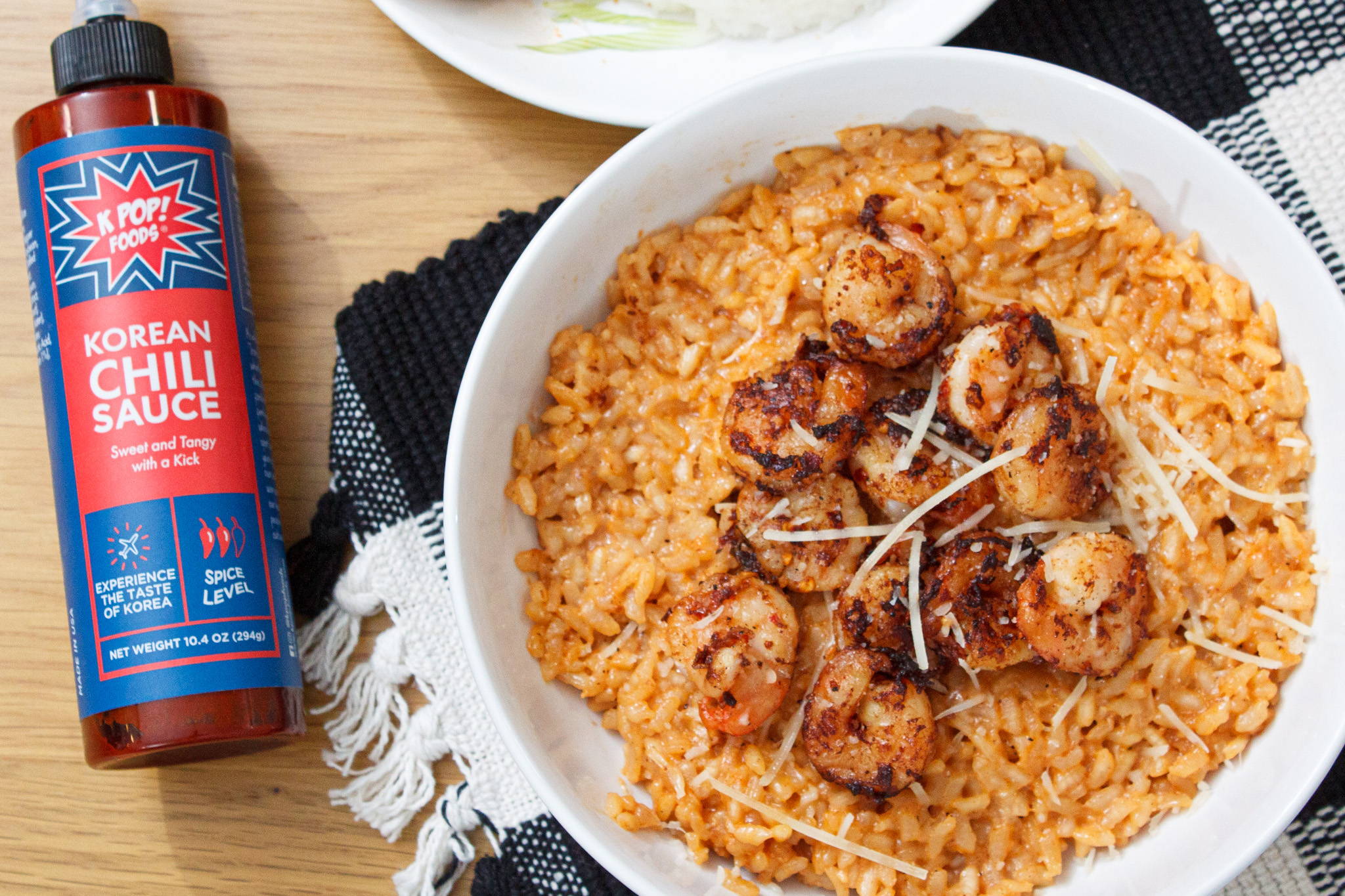 Directions
In a large bowl combine shrimp, two tablespoons of olive oil, crushed red pepper, salt and pepper. Set aside.
In small saucepan over medium heat, bring chicken broth to simmer, then reduce the heat to low while you cook the risotto.
In large sauté pan over medium heat, coat in olive oil
Add onion, season with salt, and stir until transluscent.
Add minced garlic to pan, cook until fragrant.  
Add arborio rice, and toast the rice until it starts browning.
Pour in white wine, making sure to stir so the rice absorbs all liquid.
Slowly ladle chicken broth in, allowing the rice to fully absorb the broth before the next ladle.
In a small pan over medium-high heat, add shrimp and cook until crispy on the outside.
Set shrimp aside over a paper towel to drain excess oils.
Once risotto thickens, remove from heat.  
Add parmesan cheese, Korean Chili Sauce, and half and half. Mix thoroughly.
Season with salt and pepper to taste.
Top with shrimp, and finely chopped parsley to serve!
You're set to make the most delicious risotto you've had yet. Sharing is caring, so cook this up for all your friends and family. Make sure to make extras because no doubt, people will want seconds!