Onigiri, or Japanese rice balls, is exactly what the name says - balls of rice. They are wrapped with seaweed, come in many shapes and forms (circles, triangles, etc.), and with many types of fillings (tuna, salmon, etc.). These are easy to make and so delicious and customizable! We recreated spicy tuna onigiri using our KPOP Sauce, Kimchi Mayo, and of course, Sea Snacks!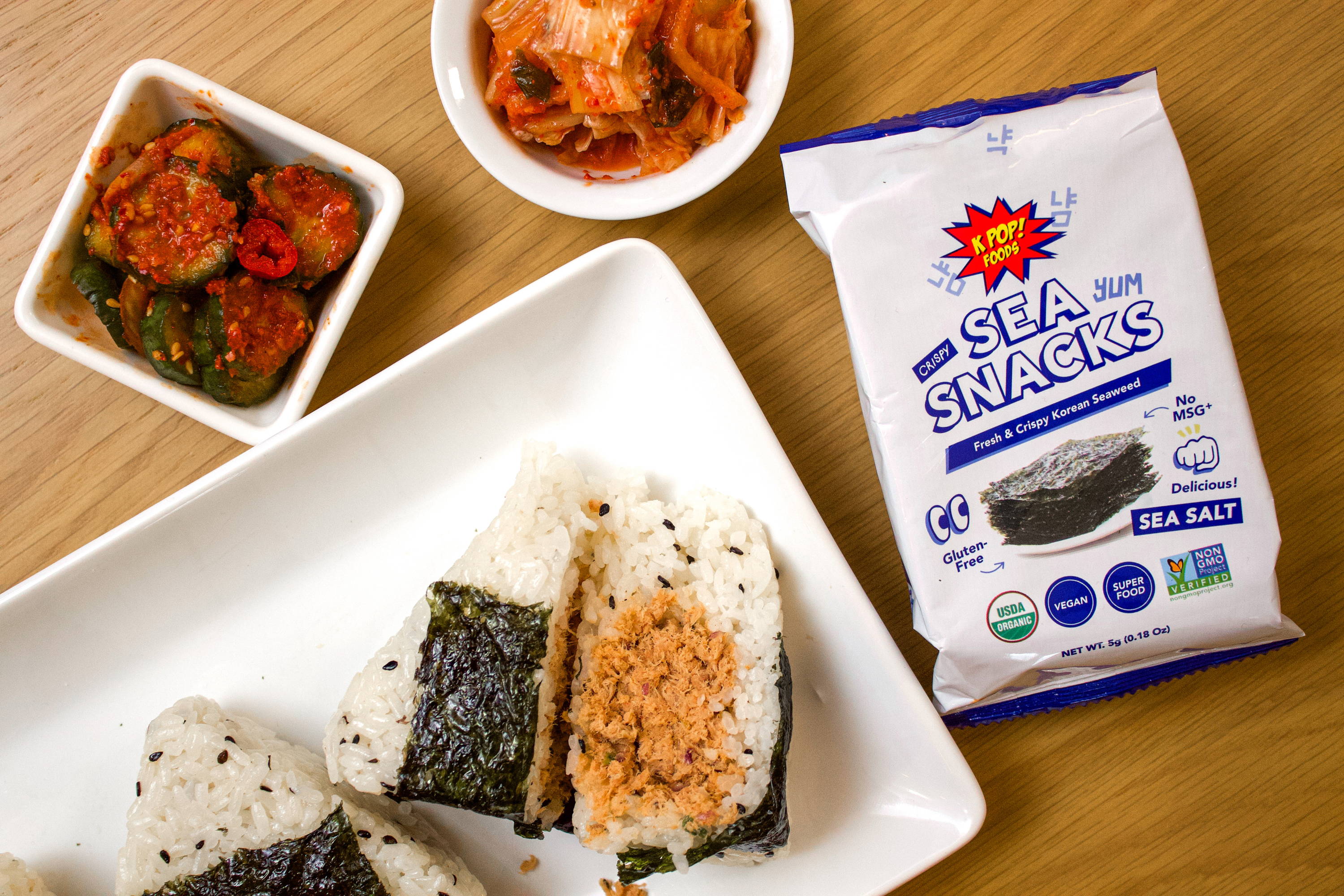 Makes: 3 pieces // Prep Time: 10 min.
Ingredients 
1 ½ cups cooked rice

15 oz. cold water

Salt

2 cans tuna

1 ½ tbsp. KPOP Kimchi Mayo
1 tsp. KPOP Sauce

½ teaspoon rice vinegar

1 green onion

toasted black sesame seeds, for garnish

3 sheets of KPOP Sea Snacks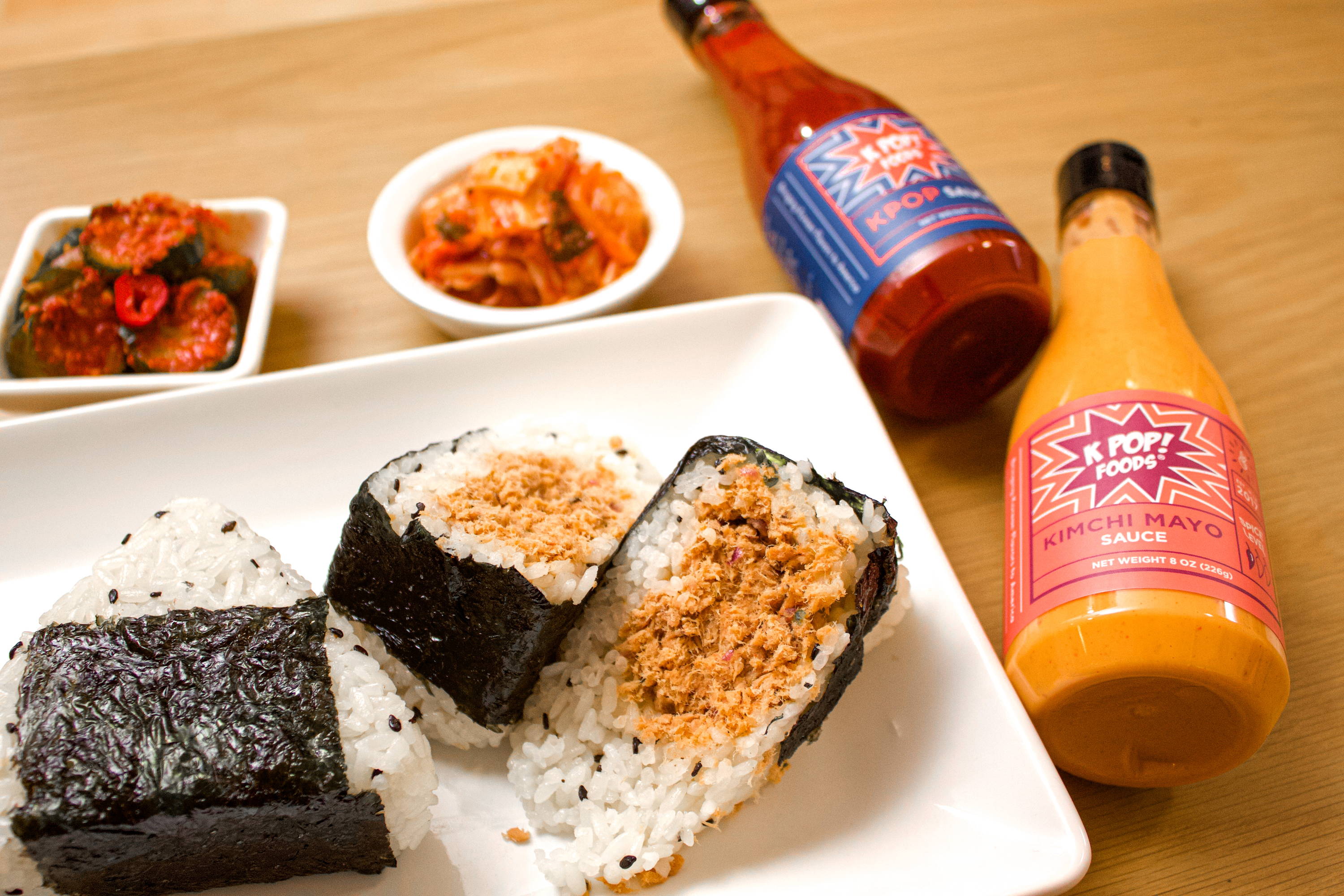 Directions
Cook rice and set aside to cool.
In a medium bowl, combine the tuna, KPOP Kimchi Mayo, KPOP Sauce, and rice vinegar with a fork until evenly combined. Stir in the scallions.
Assemble:
Set aside a medium bowl of room temperature water for pinching. Once the sushi rice is cool enough to handle, start assembling the onigiri by hand.
Lightly moisten your hands by dipping them in the water bowl (this will help prevent the rice from sticking to your hands during shaping). Grab roughly a ½ cup of sushi rice and gently press into a thick oblong shape in one palm of your hand. Add a tablespoon of the tuna filling, pinched together with your fingertips, to the center of the rice and close the rice over the filling.
Gently shape the rice ball into a wide triangular shape using the palms of one hand and the fingers of your other hand, rotating the rice ball as you go. Avoid compressing the rice too hard, it should hold together well but be lightly packed.
Sprinkle the outside of the onigiri with black sesame seeds.
Wrap each onirigi in a sheet of KPOP Sea Snacks.
Enjoy!