Breakfast is the most important meal of the day so here's an easy recipe perfect for every morning! It's full of healthy nutrients and protein to keep you full until lunch. This can be customizable to your liking, but we kept it simple with just spinach, eggs, and our KPOP Sauce.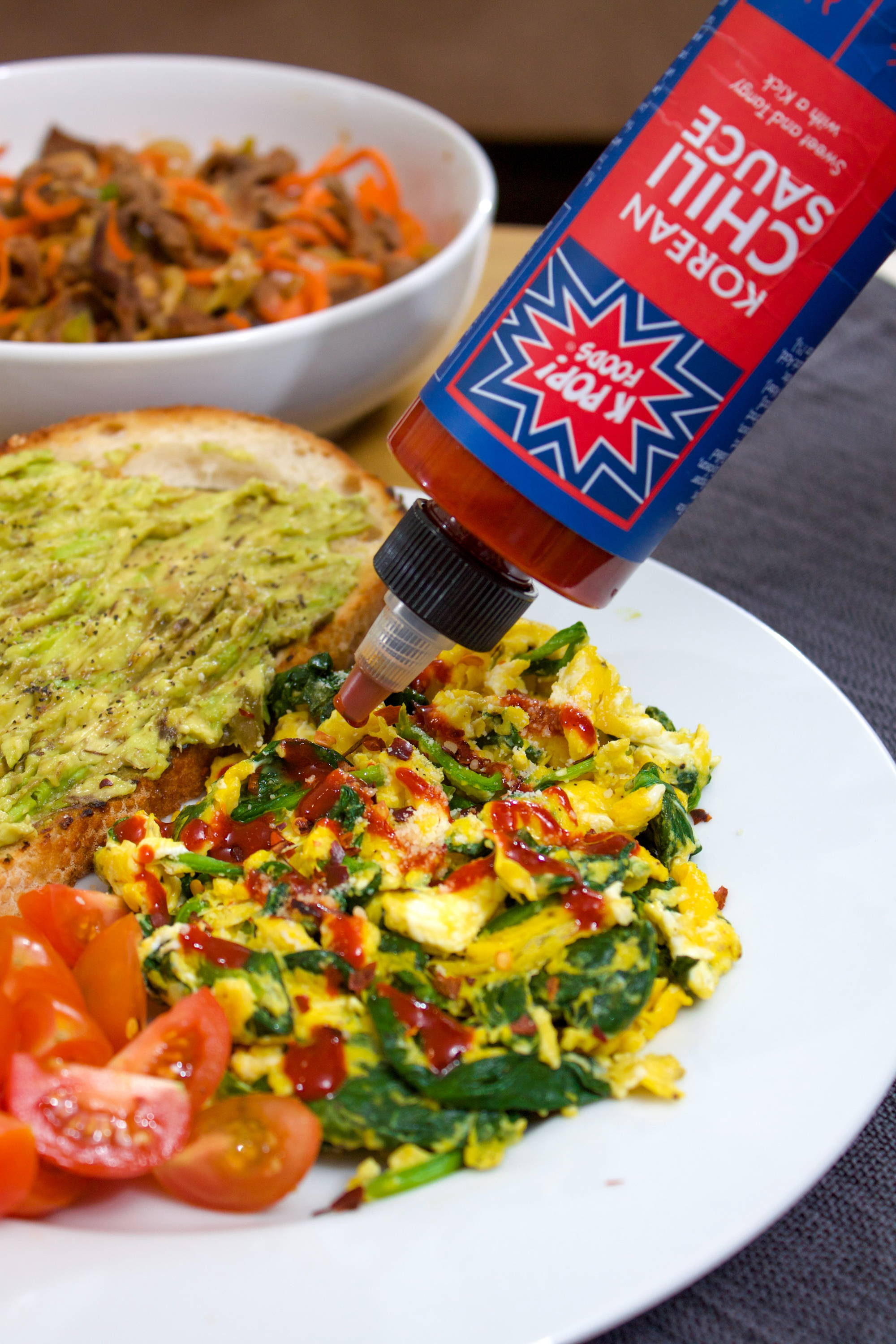 Serves: 1 // Prep Time: 5 min. // Cook Time: 5 min.
Ingredients 
2 eggs
3 cups baby spinach
1 tsp olive oil
Salt & pepper to taste
Parmesan cheese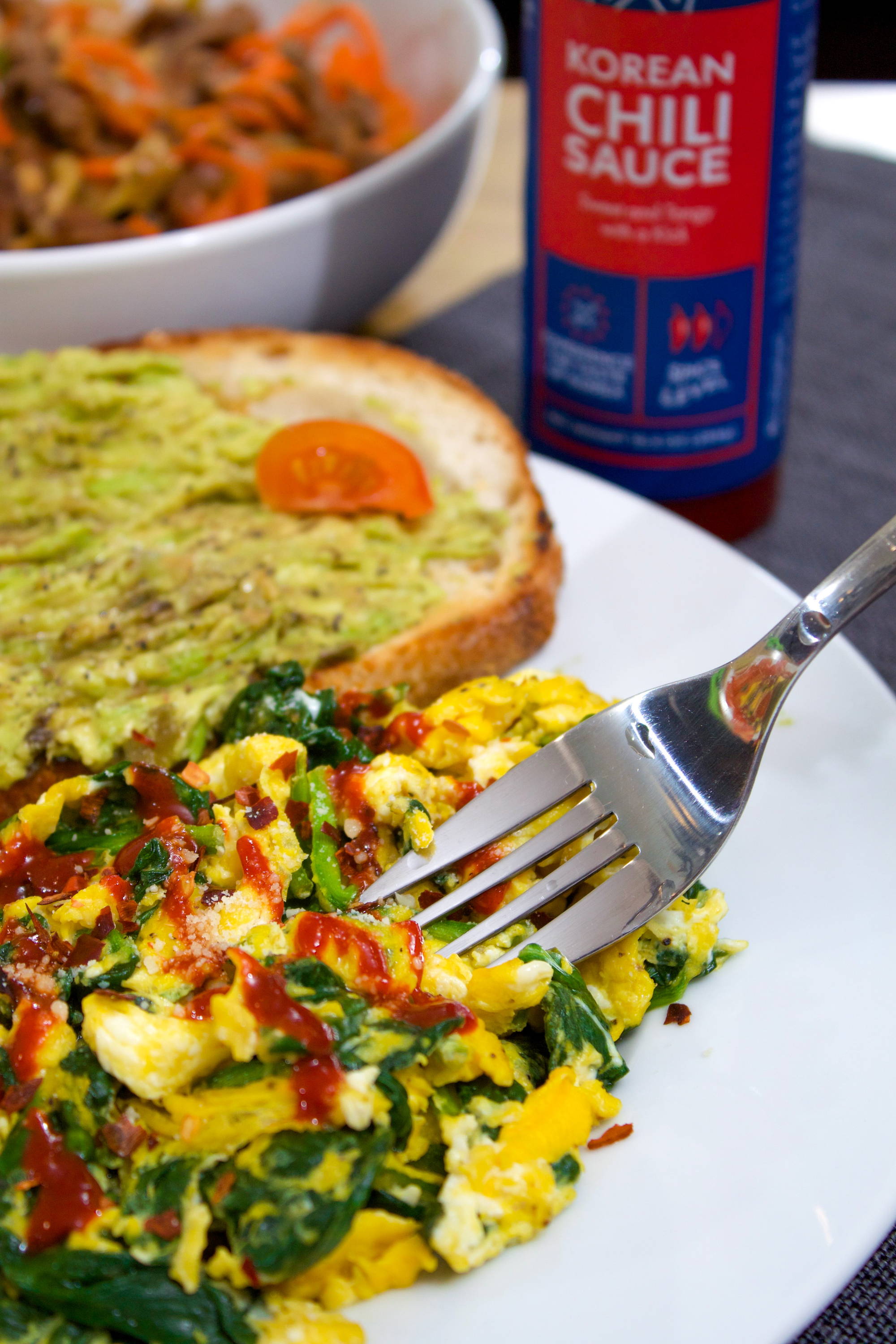 Directions
Whisk egg in a small bowl, season with salt and pepper and set aside.
Heat oil in pan, add spinach to cook until wilted.
Add eggs and cook until set.
Top with parmesan cheese and KPOP Sauce!