If you're on the see-food diet 👀 then you gotta start with this! We're taking shrimp to the next level. It's juicy, sweet, and savory all at the same time. Serve this over a bed of soft fluffy rice with your favorite vegetables and this meal is complete! Easy and delicious, this is a home cooked meal everybody loves and you just can't go wrong with.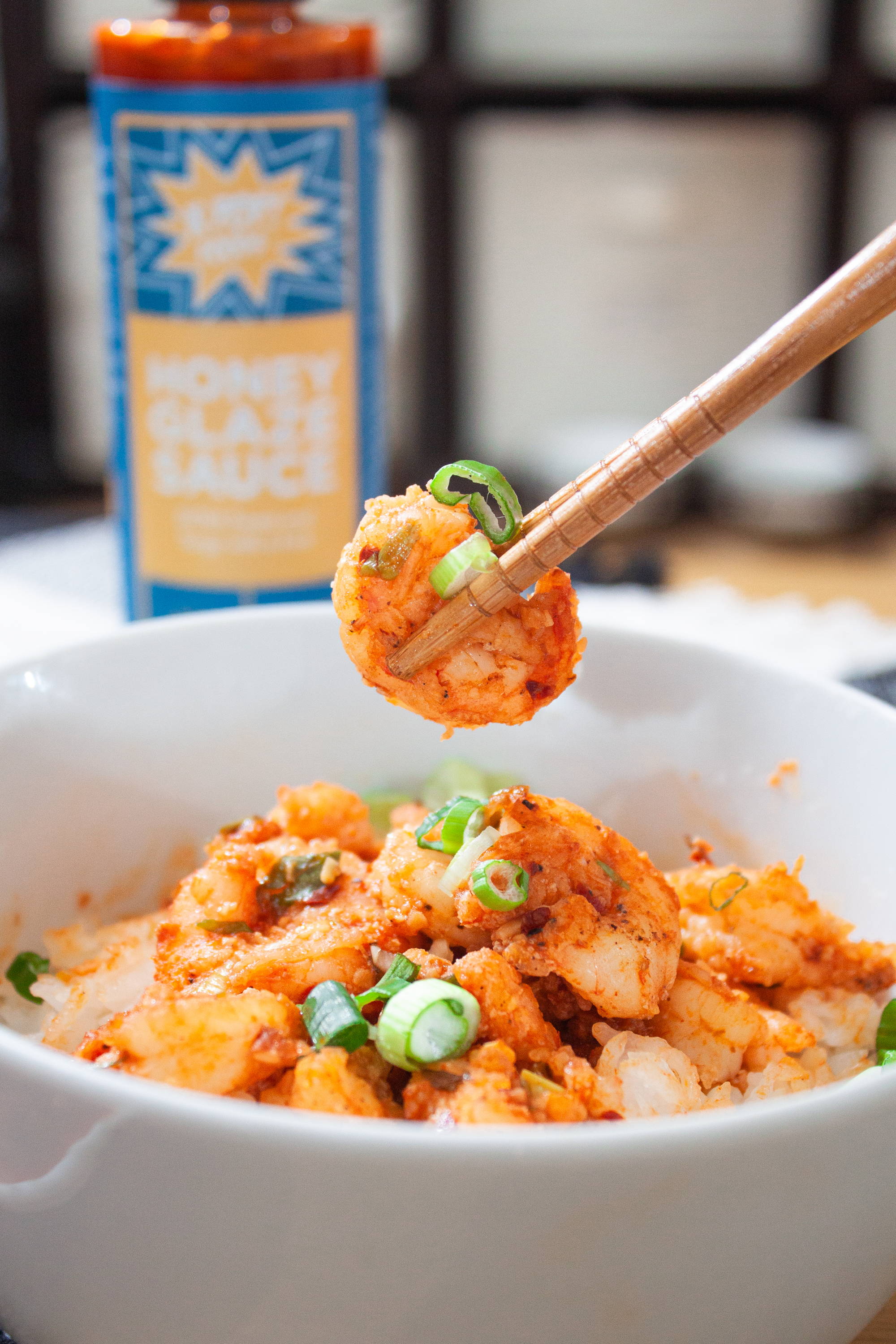 Serves:2 // Prep Time:5 minutes // Cook Time:10 minutes
Ingredients 
2 tbsp Honey Glaze Sauce
2 tbsp Ketchup
1 tsp Red Pepper Flakes
1 tsp Soy Sauce
1 pound Medium Shrimp (peeled and deveined and tails removed)
Kosher salt
Ground Black Pepper
1 tbsp Canola Oil
1 tbsp Minced Garlic
1 tsp Chopped Ginger
2 Thinly Sliced Scallions (white and green parts kept separate)
1 1/2 tbsp Unseasoned Rice Wine Vinegar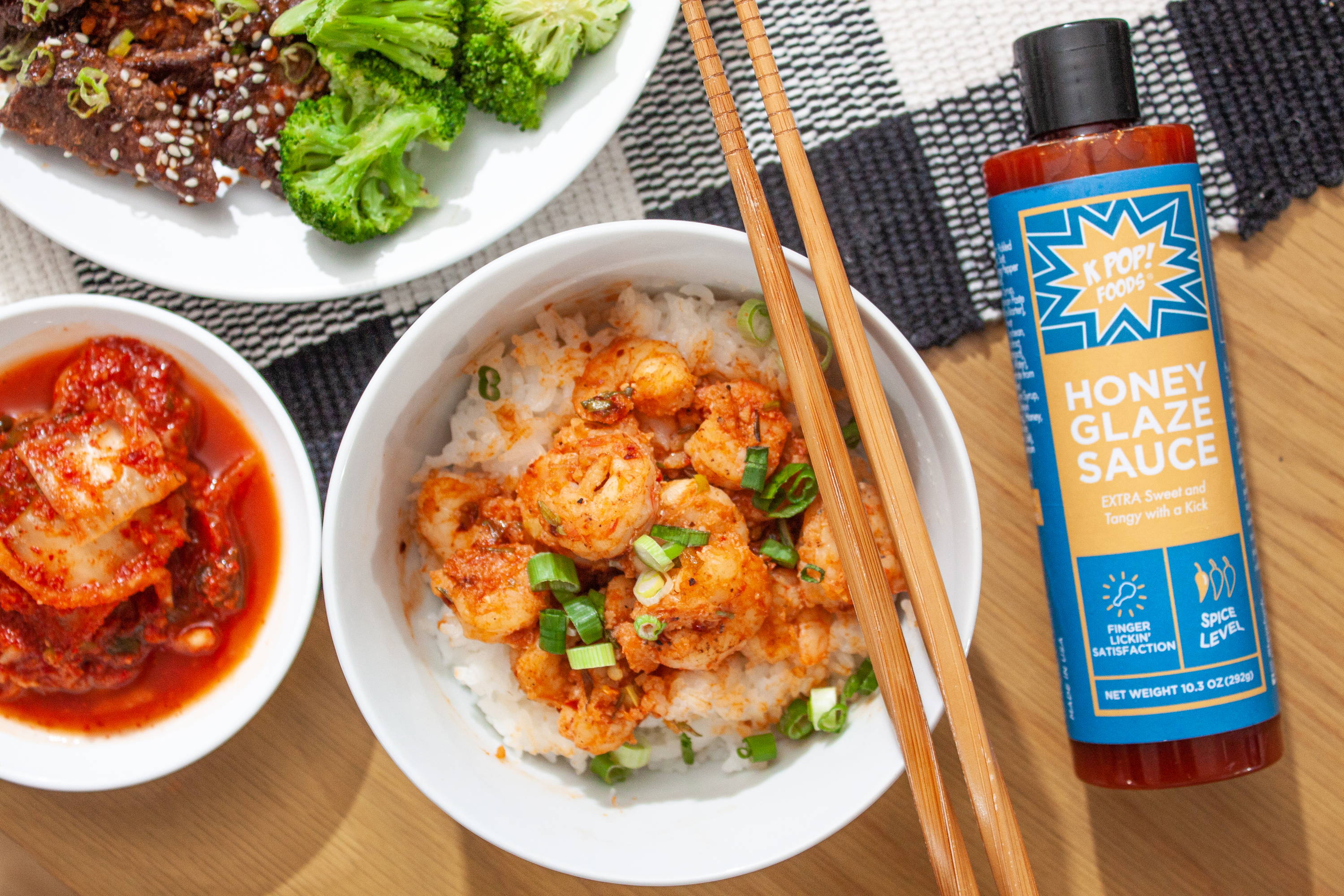 Directions
In a small bowl, combine

Honey Glaze Sauce

, ketchup, red pepper flakes, and soy sauce.
In a large bowl, season shrimp with salt and black pepper to taste.
Heat oil in a medium skillet over medium-high heat. Add shrimp to skillet and cook throughly for 2-3 minutes, stirring occasionally. Transfer to a plate.
Using the same skillet, add scallion whites, garlic, and ginger. Cook for 1 minute and stir until soft.
Add rice wine vinegar and mix.
Add the sauce made earlier and bring to a simmer.
Add cooked shrimp and stir until evenly coated in sauce.
Plate shrimp and top off with scallion greens!
Now what are you waiting for? This delicious dinner is waiting to be made. Let us know what you like to pair yours with!