This dish was inspired by the popular Thai noodle dish - pad thai. We love anything that is savory and subtly sweet so we wanted to recreate that with our Honey Glaze sauce! This recipe is super simple and will satisfy all your cravings.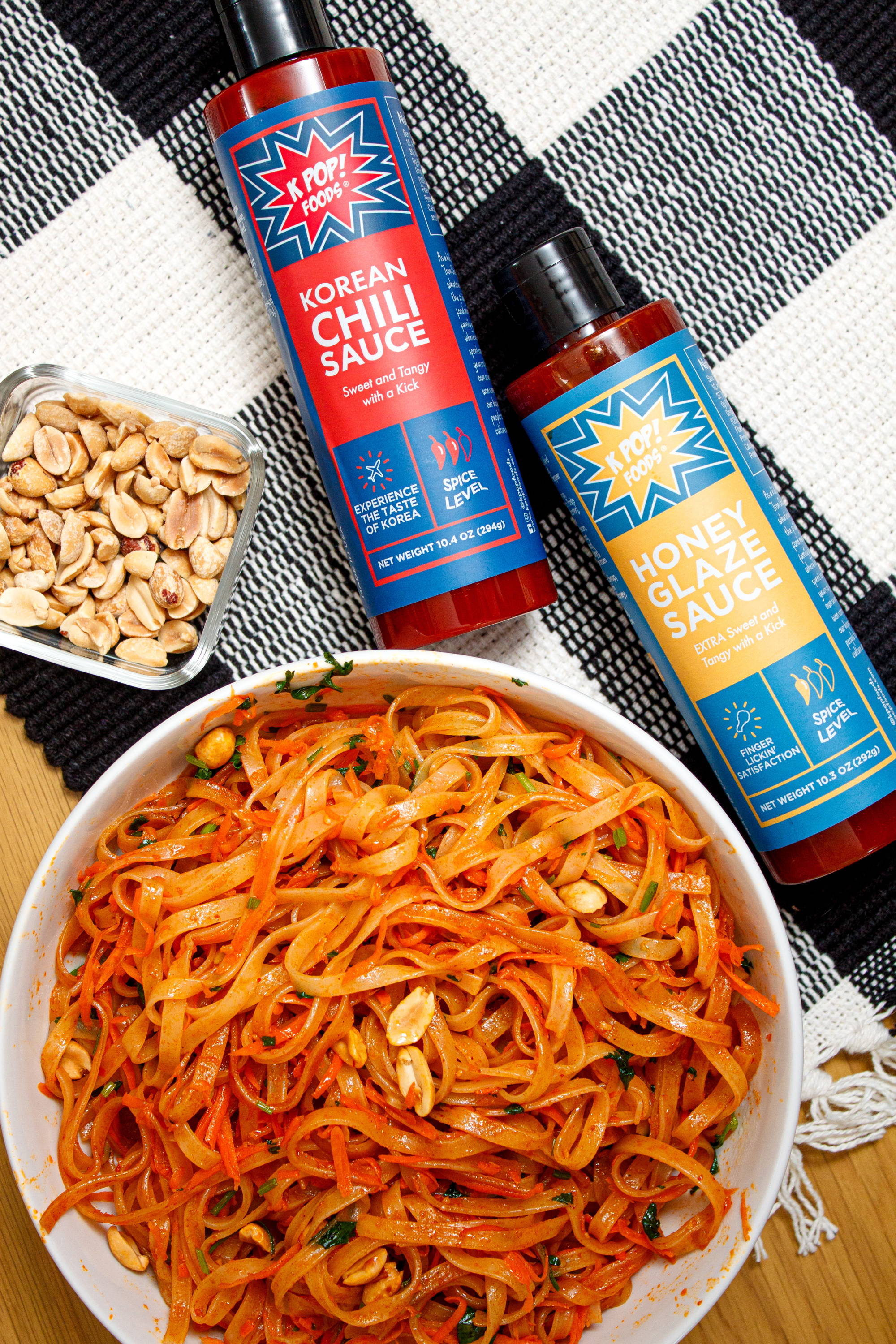 Serves: 2 // Prep Time: 10 min. // Cook Time: 5 min.
Ingredients 
8 oz rice noodles

1 ½ tablespoons soy sauce

2 tablespoons KPOP Honey Glaze

1 teaspoon

KPOP Sauce

2 -3 cloves garlic, minced

1/8 - 1/4 teaspoon

gochugaru or chili pepper to taste

2 tbsp sesame oil

1 cup shredded carrot

roasted, salted peanuts

¼ cup fresh cilantro, chopped

1 tbsp green onion, chopped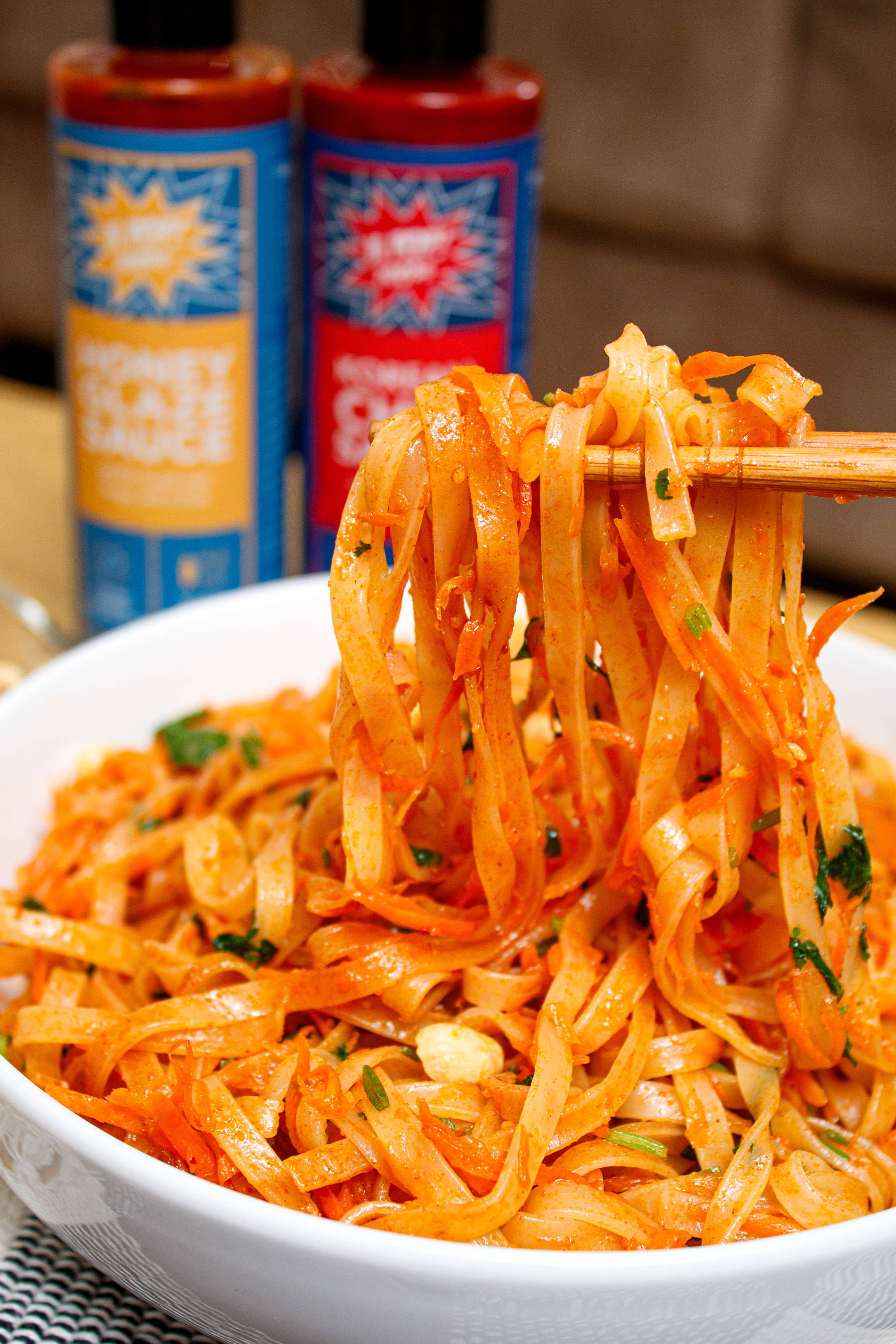 Directions
Boil water and cook rice noodles until al dente.
Prep veggies and mix together KPOP Sauce, Honey Glaze, soy sauce, and gochugaru/chili pepper in a bowl.
Heat sesame oil and cook garlic. Add sauce mixture.
Add in noodles and cook until the sauce is absorbed.
Add in vegetables and mix.
Garnish with peanuts.
Top with more KPOP Sauce or KPOP XXX!