Tteokgalbi is grilled short rib patties made with minced beef short ribs. Typically, the patties are wrapped around tteok (rice cake), but we've made a healthier version with it wrapped around mushroom! A low-carb delicious side dish for your next meal!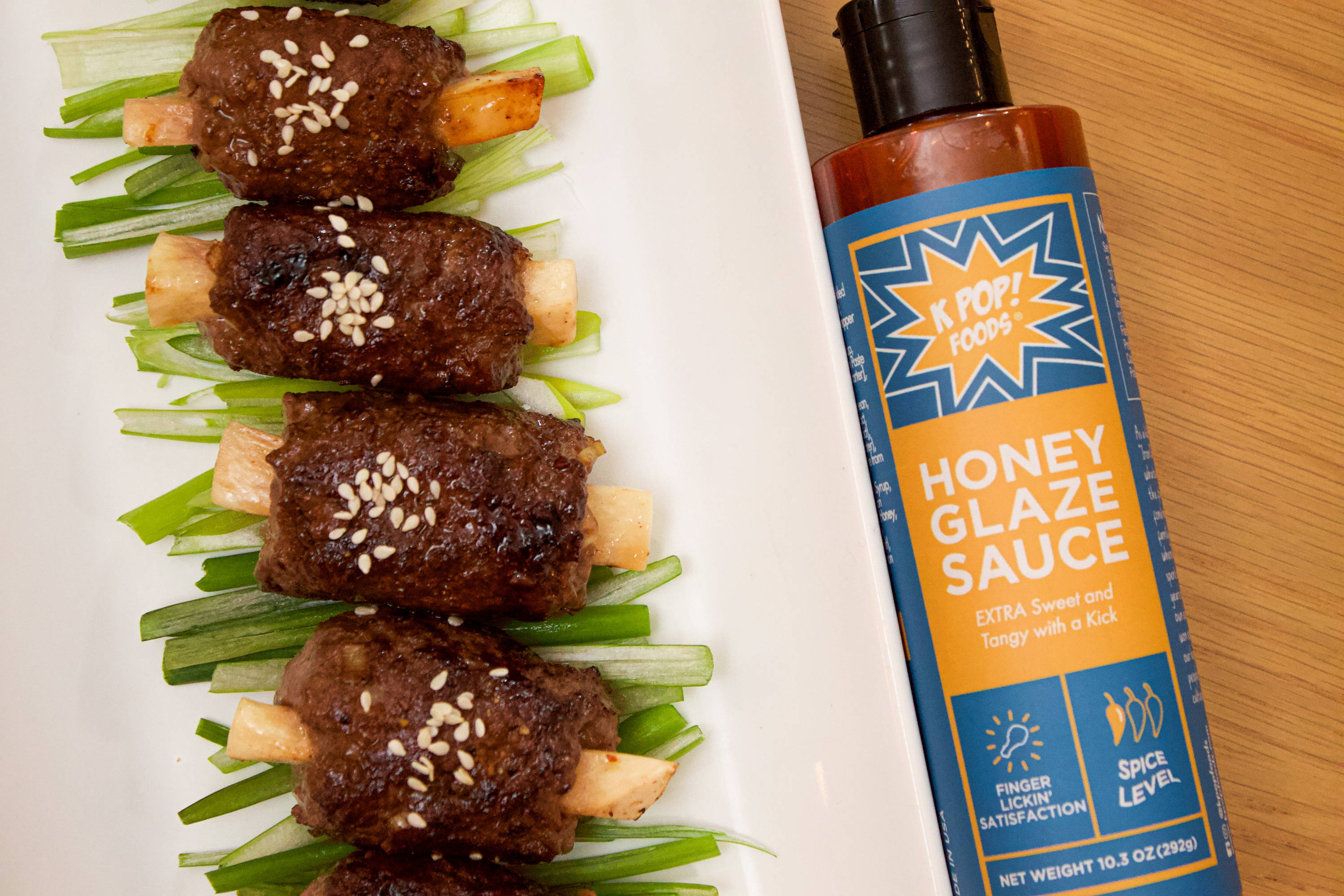 Makes: 10 patties // Prep Time: 15 min. // Cook Time: 15 min.
Ingredients 
300g ground

beef

20g green onion

20g yellow onion

2 tbsp KPOP Honey Glaze

1 tsp minced ginger

1 tbsp minced garlic

1 tsp pepper

4 tbsp soy sauce

2 tbsp cooking wine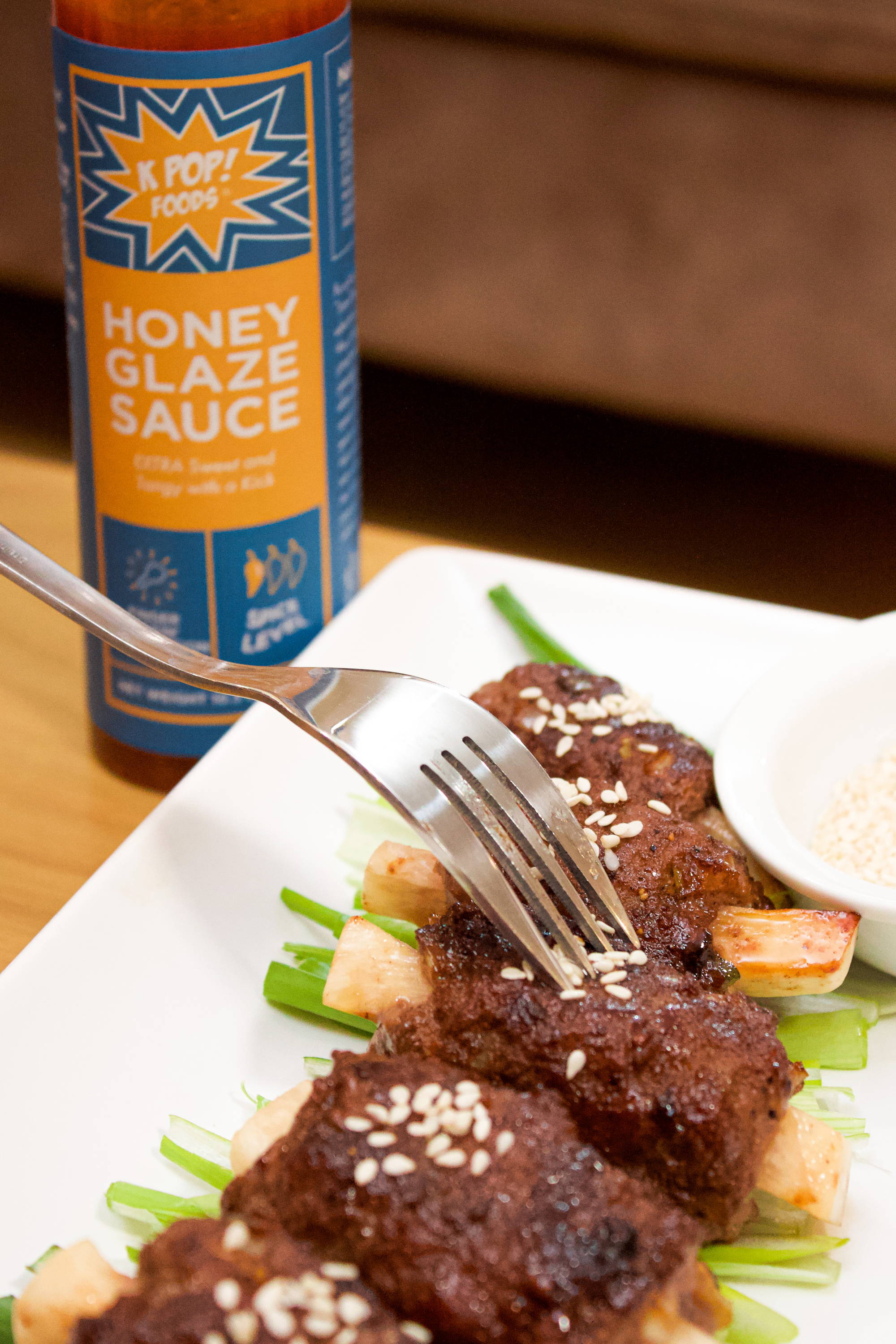 Directions
Dice the green and yellow onion.

Slice the mushroom stems into 1/2 in. thick slices.

Mix KPOP Honey Glaze, minced ginger, minced garlic,

pepper

, soy sauce, cooking wine to create the marinade. Set aside 3 tbsp. of marinade in a separate bowl.

Add ground beef, green onion, onion and the marinade to the mixing bowl and mix well.

Mix very well. As the meat softens, it'll absorb the marinade better.

Divide the meat into fist-sized pieces.

Spread meat on the palm of your hand and roll the mushrooms up.

Place it on a medium-low heat pan and grill it slowly back and forth with oil.

Apply remaining marinade as you cook.

Enjoy with KPOP Sauce or KPOP Honey Glaze!