Tteokguk, or rice cake soup, is made with sliced rice cakes in beef broth. It is traditionally consumed on the first day of the new year, however, it is a delicious comfort food that can be enjoyed any time!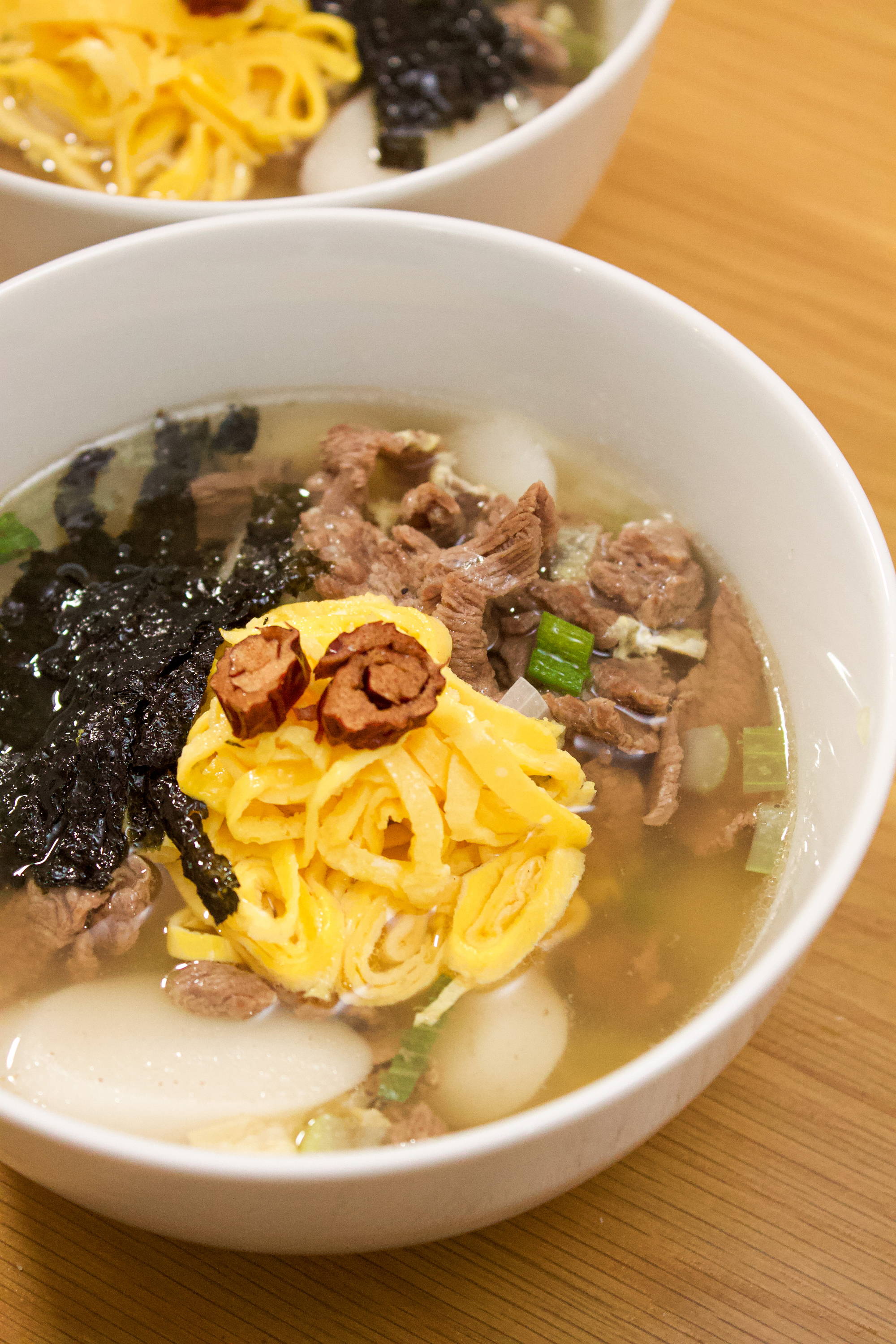 Serves: 4 // Prep Time: 30 min. // Cook Time: 24 min.
Ingredients 
300g of Rice cake

150g of thinly sliced beef

1L of water

3 tbsp + 2 tsp. of soy sauce

green onion, to taste

1 clove garlic, minced

sesame oil, to taste

1 egg, for garnish

1 pack KPOP Sea Snacks, for garnish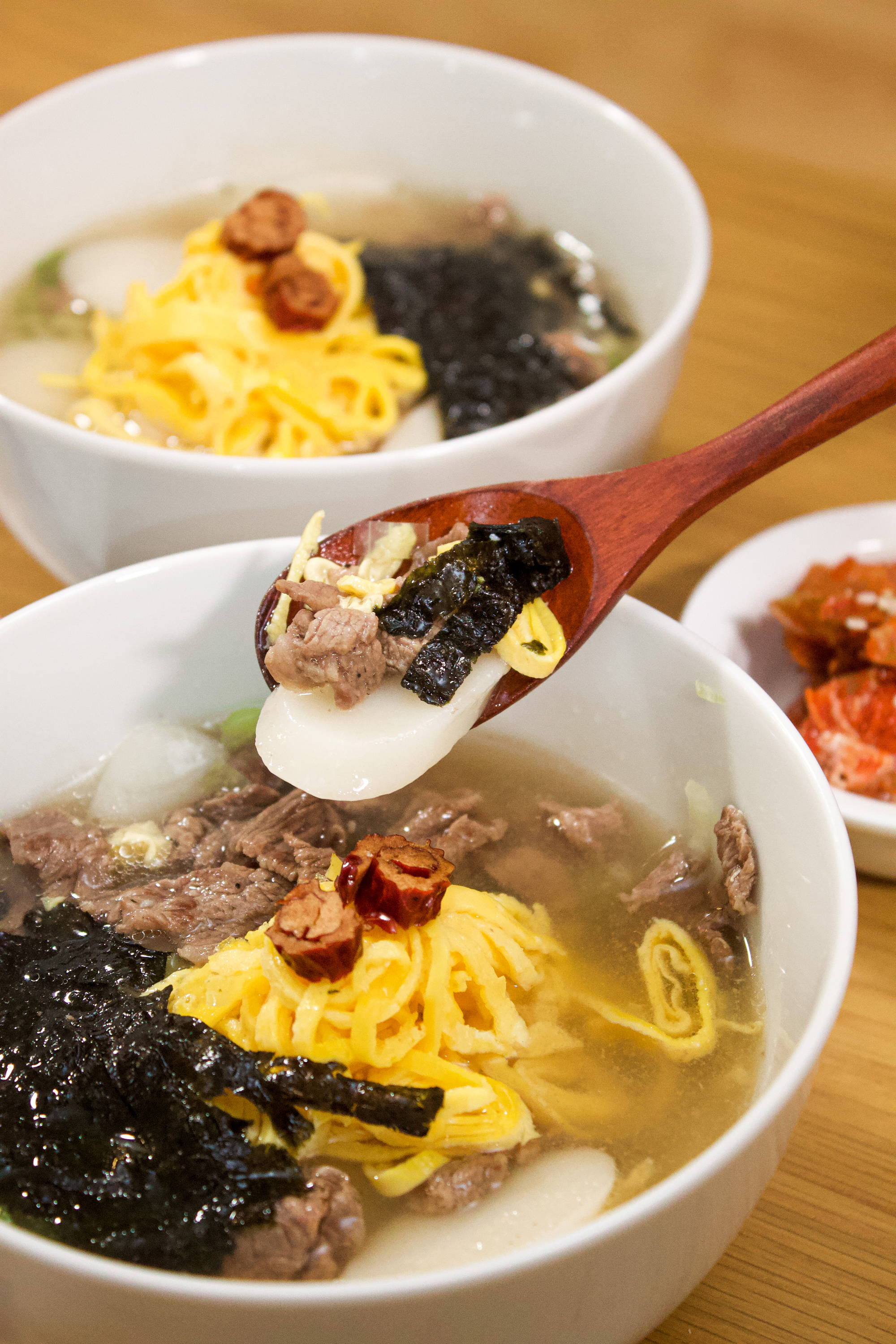 Directions
Marinate rice cakes in 3 tbsp. of soy sauce.

Pour sesame oil on a heated pan, then stir-fry the minced beef.

Once the beef is cooked, add 2 tsp of soy sauce and 1 tsp of cooking wine and stir-fry a little more.

Add 1L of water to beef and boil for 15-20 minutes.

Put rice cakes into a boiling beef water pot and boil for 3~4 minutes.

Add minced garlic to the boiling water.

Add additional sesame oil and salt to taste.

Garnish with KPOP Sea Snacks and egg.

Enjoy!