Craving a delectably healthy sandwich? Our Vegetarian Banh Mi has all of the flavor without any of the meat.  
(Disclaimer: KPOP Kimchi Mayo contains egg)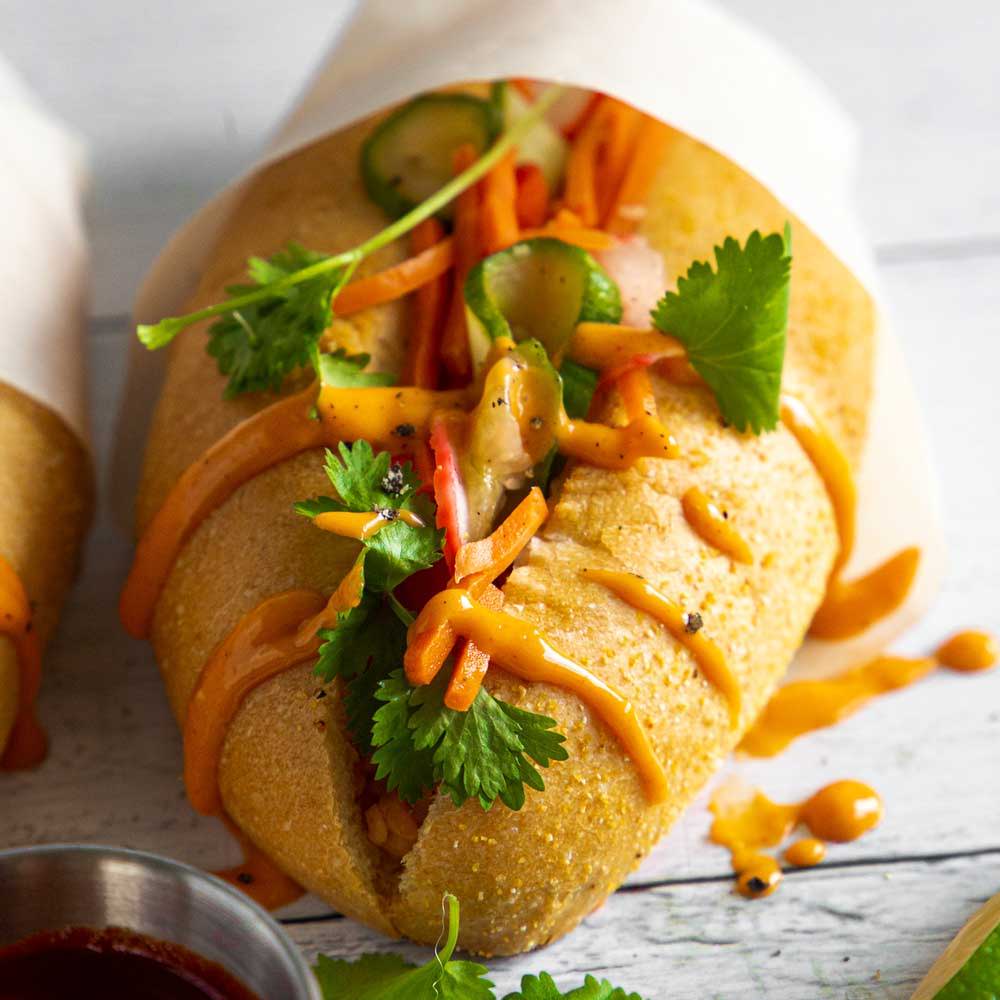 Serves: 3
Prep Time: 15 minutes
Cook Time: 5 minutes
Ingredients 
1. 1 cucumber, sliced thinly
2. 1 cup of shredded carrots
3. 5 radishes, sliced thinly
4. 1 cup of rice wine vinegar
5. 2 TBSP of mirin
6. 1 tsp of salt
7. 3 TBSP of sesame oil
8. 10 oz. of tempeh
9. 2 TBSP of fresh ginger, grated
10. 3 cloves of garlic
11. 1/3 cup of KPOP Gochujang Sauce
12. 3 baguette rolls
13. fresh cilantro
Directions
1. Make the pickled vegetables: combine the cucumber, shredded carrots, and radishes in a large Mason jar and top with rice wine vinegar, mirin, and salt. Set aside.
2. In a medium skillet, warm the sesame oil over medium heat. When shimmering, add the tempeh. Cook for about three minutes, until starting to brown, then season with ginger and garlic.
3. When fragrant, add the KPOP Gochujang Sauce, stir to combine, and remove from heat. Taste, and adjust seasoning with salt and pepper if necessary.
4. To assemble sandwiches, cut the rolls down the middle. Add the tempeh mixture, then top with pickled vegetables, fresh cilantro, and KPOP Kimchi Mayo Sauce.