This recipe is brought to you by the one and only, Chef Chris Oh. It's one of our all-time favorite dishes because while simple, it's LOADED with varying textures and flavors, reflective of Korean cuisine. Chris uses simple techniques to bring out the most of every ingredient.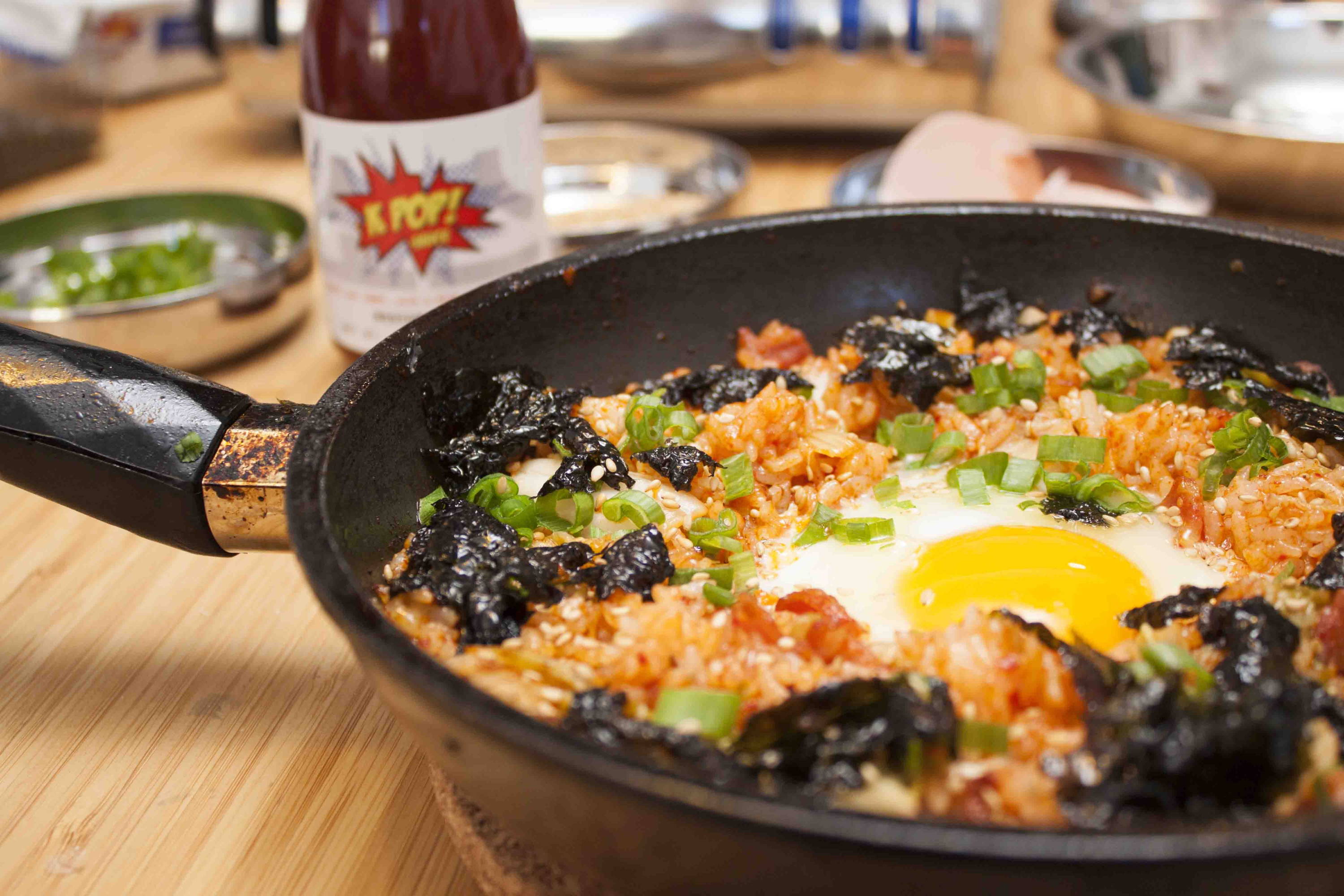 Kimchi Gochujang Fried Rice
(2-3 Servings)
Ingredients 
1 cup cooked white rice (no shame in using instant or microwaveable rice either)

1 cup cut kimchi

1 tbsp butter

1 tbsp sesame oil

2 uncooked sliced bacon strips

2 sheets crumbled KPOP Sea Snacks

1 egg

2 tbsp KPOP Sauce (add more for additional heat and flavor)

2 stalks of green onion chopped

2 tsp white sesame seeds

2 tsp minced garlic
Directions
1. Add bacon to hot pan on medium heat and let cook for 2 minutes.
2. Add minced garlic to pan, stir, add the cut kimchi and butter, and stir again.
3. Pour and mix sesame oil into ingredients in pan. Add white rice and KPOP Sauce.
3. Create some space in the center of your pan to cook your egg, sunny side up.
4. Garnish with sesame seeds. chopped green onions. and crumbled KPOP Sea Snacks
5. Pop the egg yolk, mix into rice, and watch the dish magically disappear!
---
---