Introducing our newest addition to the KPOP Foods Family:

Kimchi Sea Snacks

, the new kimchi-flavored seaweed snacks in town! Just like our original Sea Snacks, but packing some extra heat and boasting a new unique flavor profile. Fun to eat and made with premium ingredients.
100% Satisfaction Guaranteed.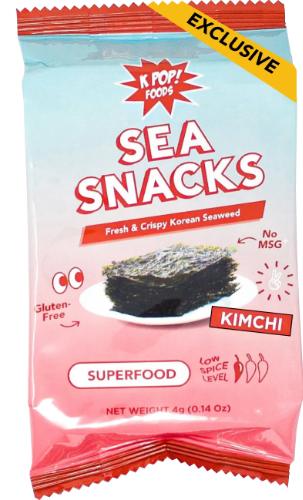 vegan, gluten-free, high quality natural seaweed, 0% guilt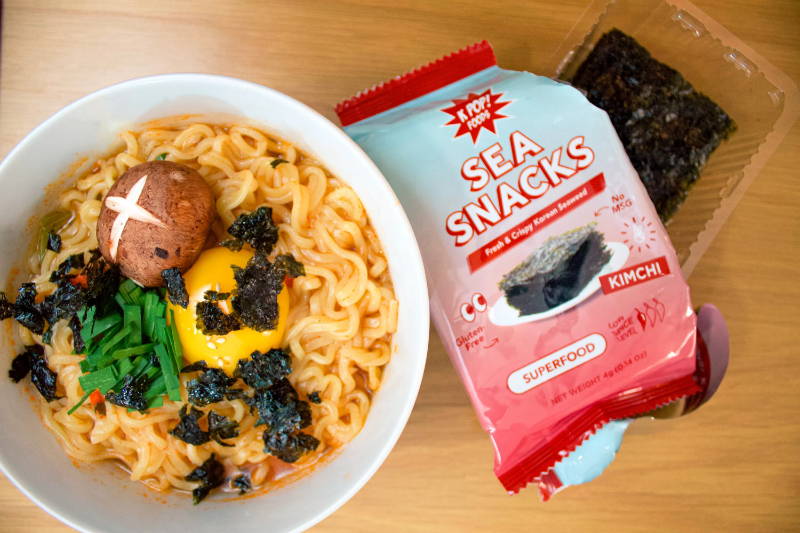 Feedback from Initial Product Testers
"A nice mixture of flavors that builds up the more you eat it. Very addictive! I absentmindedly finished the whole bag before I knew it."
"The perfect amount of spice... more flavorful than normal seaweed products!"
"I liked how lightweight and crunchy it was, with a splash of spice. I found myself picking up one after the other to eat!"
"An addicting, low-calorie savory snack that has a very unique umami flavor. Reminds me of KFC's motto: "finger-linkin good""