These sticky sesame chicken wings taste as good as they sound. Coated in a sweet and tangy glaze thanks in part to honey and KPOP Sauce, these wings are the perfect appetizer...or main course.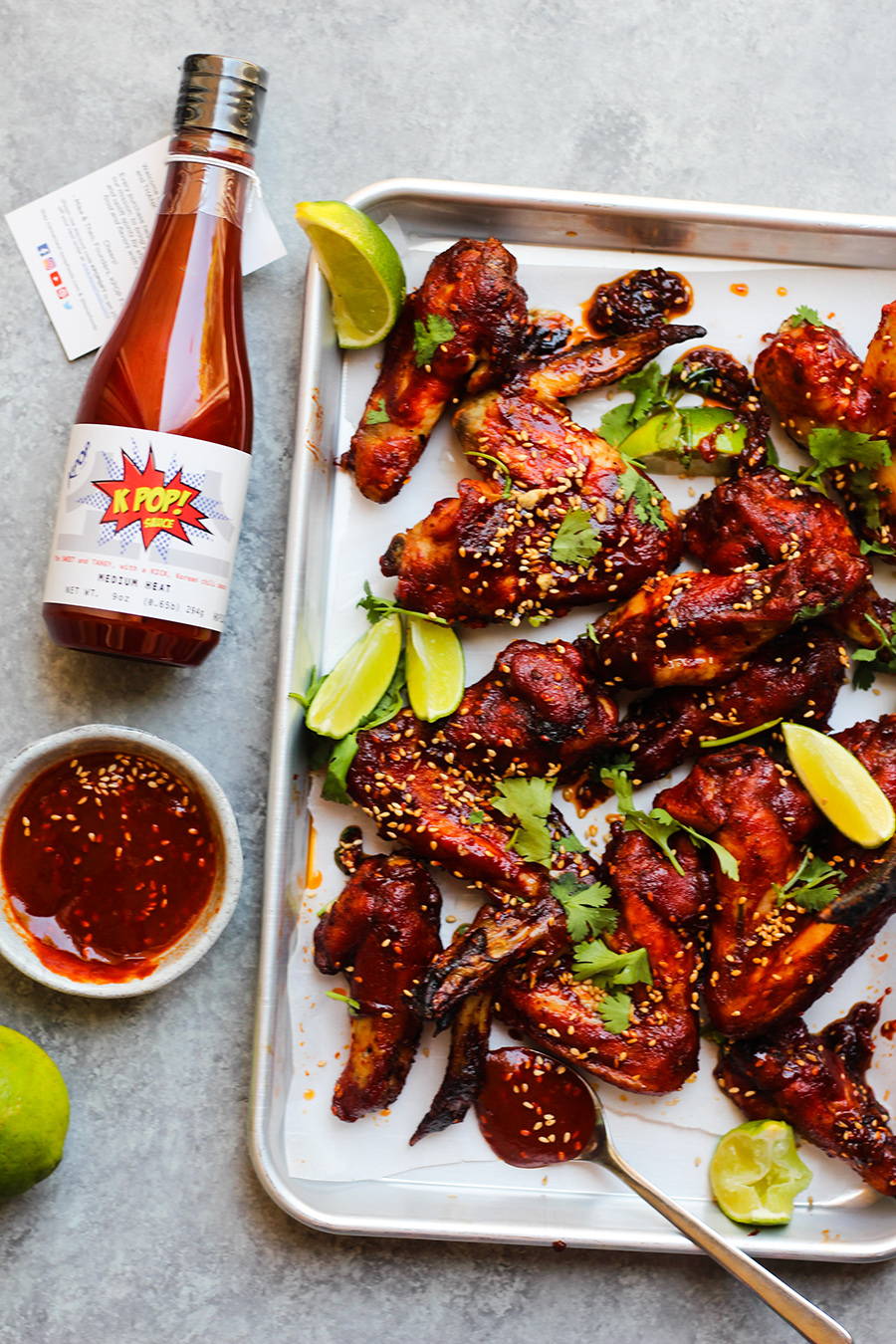 Sticky Sesame Chicken Wings (4 servings)
Ingredients 
for the marinade:
1/2 cup olive oil

1 lb chicken drumsticks

2 lb chicken wings

1/4 tsp salt

1/8 tsp black pepper

1/4 tsp paprika

1/4 tsp garlic
for the glaze:
1 Tbsp sesame oil

1/4 cup honey

1 tsp sesame seeds

1/2 cup

KPOP Sauce

1/4 tsp salt

1/8 tsp pepper

1 Tbsp Sriracha Sauce

1/2 Tbsp soy sauce

1/4 tsp grated garlic
Directions
1. Preheat your oven to 400 degrees. Dry your drumsticks and chicken wings and mix with olive oil, salt, pepper, garlic, and paprika.
2. Bake in the oven for about an hour, or until chicken is cooked through and crispy.
3. In the meantime, mix together sesame oil, honey, sesame seeds, KPOP Sauce, salt, pepper, sriracha, soy sauce, and grated ginger.
4. Once your chicken is ready, take them out of the oven and take half to toss with your chicken glaze and bake for another 15 minutes. This will ensure that the sauce can stick more evenly. After 15 minutes, let the chicken rest for about 10 minutes and then mix on the rest of the glaze.
5.Top with sesame seeds and cilantro. Garner praise from your friends. Bask in all your culinary glory.
Try KPOP Sauce!