Our story: just another (Korean) American dream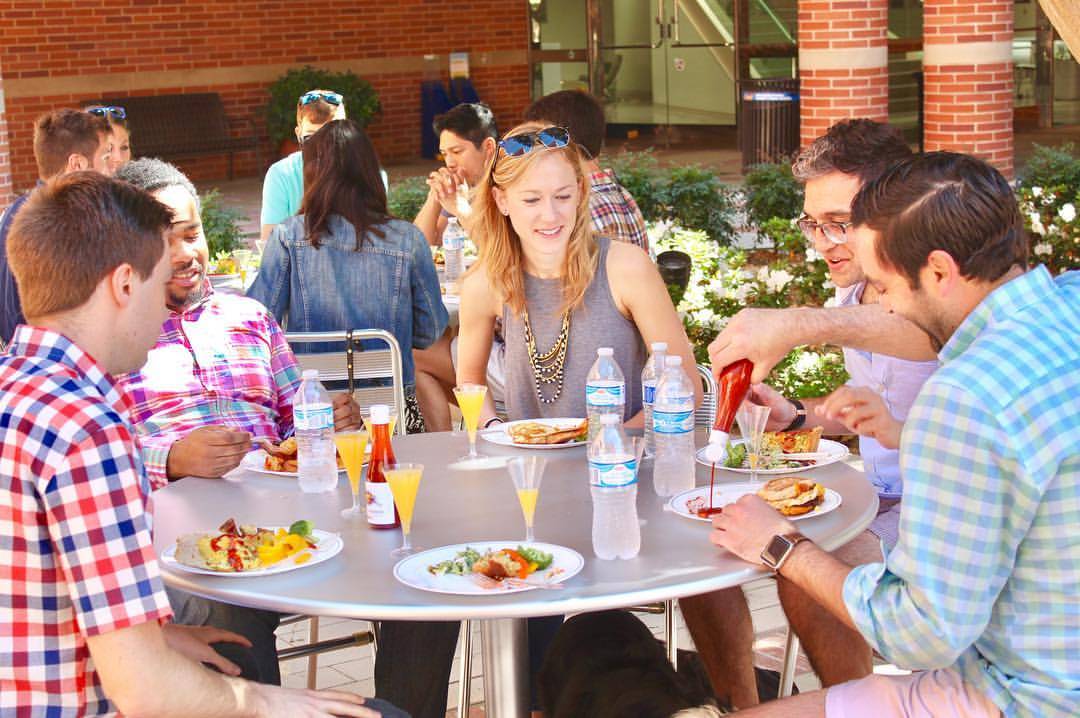 Why we started KPOP Foods:
Growing up as Korean Americans, we were each fortunate to have families that loved and celebrated Korean food. Our family members would spend endless amounts of time preparing every meal, whether it was for two, or twenty people. Every meal was special. Every meal was a celebration.
At UCLA, we became good friends through a mutual love for Korean food (and soju, of course). We shared our passion with new friends, who soon became obsessed with the flavors and experience of eating Korean food.
Understanding that our friends loved Korean food as much as we did, we created KPOP Foods to spread Korean food and flavors to America, and promote the experience of bringing people together and having fun. Thank you for being part of the KPOP Family!
Geonbae! Cheers!
- Mike & Theo, Founders KPOP Foods
Good food, good people, and good times. What more could you ask for?"
- Theo Lee, CEO & Co-Founder
What is our recipe for success?
Our secret sauce.
We believe food is for everyone, and that everyone can be chef or foodie in their own, unique way. Our mission is to share Korean flavors with America, so KPOP Sauce was the obvious answer.  
KPOP Sauce lets you be the chef, super-charging your dishes with amazing flavor straight from Korea. Our awesome chili sauce is good on everything from fries to fried cauliflower; but personally, we find KPOP Sauce paired best with friends.
Don't be a stranger! Share with us how you KPOP on social media.
STARTED FROM THE BOTTOM, NOW WE'RE HERE
THE KPOP FOODS KICKSTARTER
The people have spoken... and they want sauce.  
Last spring, we launched on Kickstarter and thanks to the KPOP Fam, we smashed through our goal of $10,000 in just under 8 hours!
With the momentum of growing demand for our products, we were then given the official "PROJECT WE LOVE" stamp from Kickstarter and were featured as the coveted "PROJECT OF THE DAY" campaign. Not too shabby.
Reaching our final amount of $37,627.00 was a huge success and we can't thank you enough for helping us get off the ground. You Rock!

$37,627
pledged
$10,000
goal
1,200+
backers
376%
funded