There are plenty of dishes in the sea, but we're sure this is the one for you. Try it for a breakfast that is off the hook.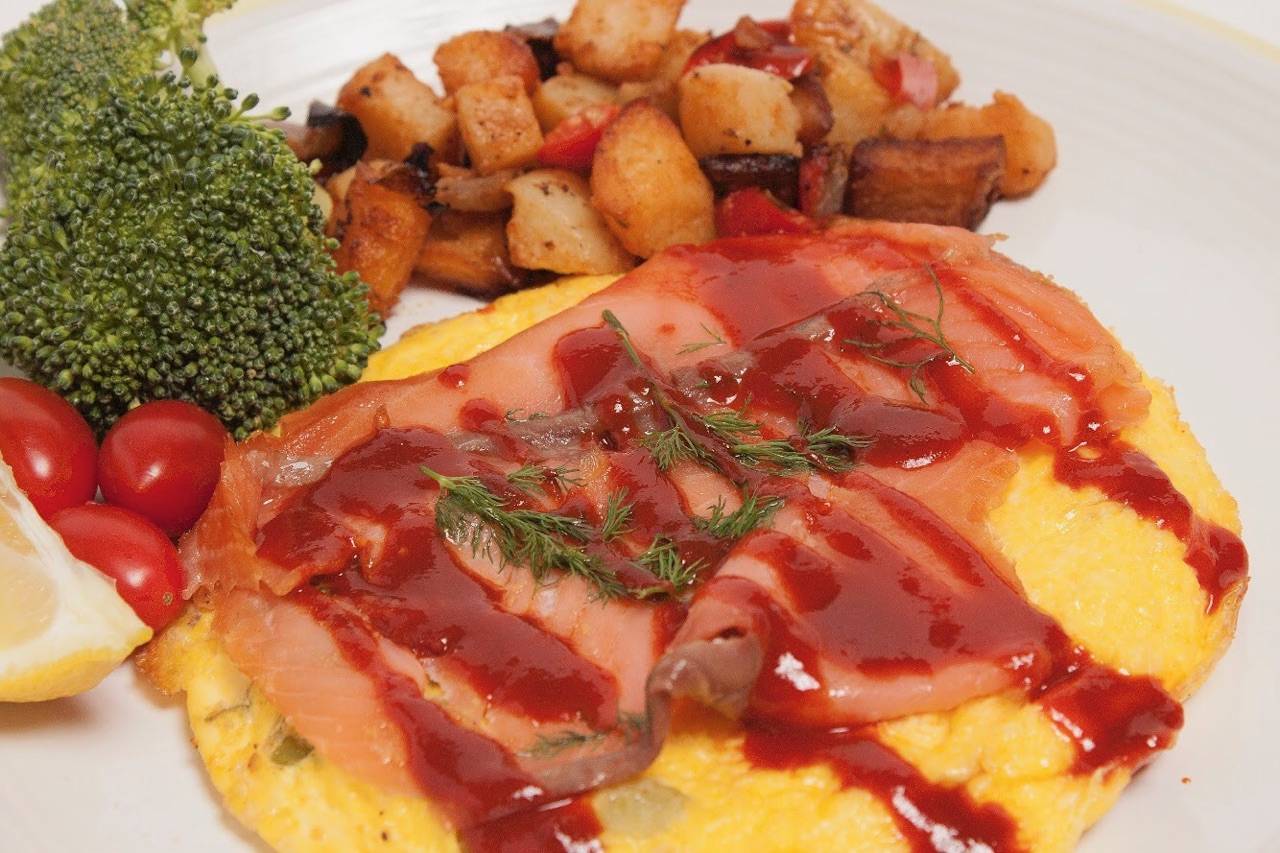 Ingredients 
3 eggs

1/4 lb. smoked salmon

3 tbsp. of KPOP Sauce

Vegetables of your choice, diced

salt and pepper to taste

1 tbsp. milk

vegetable oil
Directions
Sauté vegetables in a skillet with the cooking oil until cooked thoroughly.

Whisk eggs in a bowl adding salt, pepper, and milk. Pour eggs into the pan with the cooked vegetables and push all the contents towards the middle until the omelet become firm and fluffy.

Put finished omelet onto a plate. Top with smoked salmon and pour KPOP Sauce on both.